Photo Gallery
Permanent memorial to slain service men on Lee Highway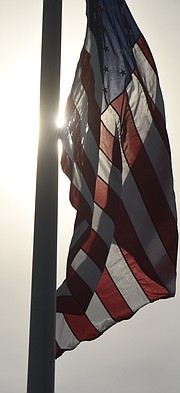 The makeshift memorial to the city's five fallen servicemen - the collection of flowers, crosses, mementos and the thousands and thousands of American flags that sprouted in front of the military recruiting center on Lee Highway after the July 16 shooting - couldn't last.
But Sunday saw the dedication of a permanent marker to honor the dead and an outpouring of public support for them, their families and their mission.
Hundreds of people sat or stood under a sweltering sun in the parking lot near the Armed Forces Career Center and National Guard recruiting office for the memorial service that lasted nearly two hours.