Photo Gallery
Puzzling out answers, pouring out grief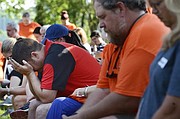 Chattanooga police officers took a "tremendous amount" of gunfire when they confronted Mohammad Youssef Abdulazeez at a military center on Amnicola Highway on Thursday, but officers continued to move forward and shoot back until Abdulazeez was killed in the firefight, according to the FBI.
Chattanooga Police Chief Fred Fletcher and others described the gun battle and ongoing investigation in a news conference Friday.
Photo Gallery
'Nightmare for our city'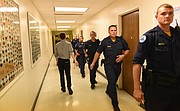 Abdulazeez opened fire with at least one AK-47, officials said, killing four U.S.