Photo Gallery
Haunted House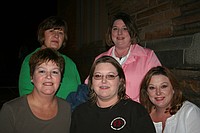 The annual EMOBA Haunted House is busy scaring people for 2 weeks out of the year...
A Sarasota Fla., resident started a petition yesterday asking President Barack Obama to honor the men who fired their personal weapons at a lone gunman who attacked two military sites in Chattanooga on July 16.
The petition, which has 578 signatures so far, asks Obama to give the men who fired medals of bravery for saving lives during the attack.
Investigators with the FBI confirmed that at least one service member inside the U.S. Naval and Marine Reserve Center on Amnicola Highway used a personal weapon to shoot at Mohammad Youssef Abdulazeez as the 24-year-old approached the building armed with an assault rife and handgun two weeks ago today.
Abdulazeez