Document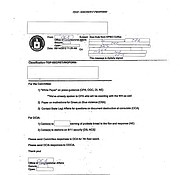 Owners of Volkswagen and Audi cars that regulators claim were rigged to only temporarily meet pollution standards are lining up across the country to sue the world's biggest automobile company.
USA Today reported Wednesday at least 34 federal lawsuits have been filed against Volkswagen from people claiming their cars are less valuable due to its emission-testing scandal. Later Wednesday, a Chattanooga law firm filed yet another federal lawsuit in Chattanooga on behalf of seven defendants charging that VW misrepresented its vehicles and engaged in fraud by installing a "defeat device" on certain diesel models to pass emission tests.
"As a result of the intentional actions of Volkswagen, the individuals who purchased the TDI clean diesel engine models will incur substantial damages, probably in the thousands of dollars per vehicle," the law firm of Patrick, Beard, Schulman & Jacoway, P.C. said in a statement Wednesday night. "Volks- wagen has been an important part of the Chattanooga community, but we are certainly disappointed by the actions that have been taken by Volkswagen in misrepresenting the true nature of its diesel engines. We hope that Volkswagen will now do the right thing and compensate these class members for the damages that they will incur."
VW executives have admitted its diesel cars had software that cheated on federal and California emission tests. For the past seven years, different models of VW cars would only turn on the top emission controls when they were being tested, and then dump 40 times the allowed level of a pollutant known as nitrogen oxide into the air when they were on the road.
Even though there are no accidents or injuries related to the case as there were in class action lawsuits against General Motors, the car owners argue that the resale value of their cars have been hurt.
USA Today reported that Toyota paid car owners $1.1 billion in a federal class-action suit related to the loss of resale value of cars that suffered from unintended acceleration.
VW says the faulty diesel emissions software could be on as many as 11 million cars worldwide.
Volkswagen also is facing criminal investigations. New York Attorney General Eric Schneiderman said Tuesday he is working with other state attorneys general in a criminal probe of VW's actions.
Last week, GM settlement charges against it from the U.S. Department of Justice over faulty ignition switches resulted in paying a $900 million penalty. Last year, Toyota agreed to pay $1.2 billion to settle criminal charges its employees didn't notify authorities about reports of unintended acceleration of its cars.
Read more about Volkswagen's diesel emissions scandal
Volkswagen Group of America head to testify before Congress
Volkswagen brand sales trail auto market
VW sales in U.S. rise slightly despite scandal
U.S. states issue subpoena in Volkswagen investigation
VW: Nothing has changed inside Volkswagen's only U.S. assembly plant
Cooper: VW should take a page from Tylenol
VW cuts shift at German plant, freezes some hiring
VW expansion, production on track in Chattanooga despite diesel scandal, state officials say
Volkswagen appoints new chief of North American operations
Gov. Haslam worried about VW scandal's effect on sales, jobs at Chattanooga plant
Volkswagen faces major legal trouble in emissions scandal
VW faces daunting challenges in fixing emissions cheating
VW was reportedly warned about illegal emissions tricks year ago
German prosecutors open investigation into ex-Volkswagen CEO Martin Winterkorn
Volkswagen to reorganize North American operations
Tennessee judge sues VW in emissions scandal
Tennessee part of multi-state investigation into Volkswagen
EPA changing emissions tests after being duped by VW for seven years
Volkswagen sued by Chattanooga area residents
Reports: Volkswagen to pick Porsche's Matthias Muller as new CEO
Ex-Volkswagen CEO Martin Winterkorn may get $60 million severance package
More resignations expected at Volkswagen
VW workers 'trying to make light of situation, but we just don't know'
VW faces growing number of class action lawsuits
Why most VW drivers may not let their cars be recalled
Volkswagen CEO steps down, takes responsibility for scandal
German official cautions against talking down VW
Biggest VW dealer says 'Volkswagen brand is at risk'
Six big questions about Volkswagen's emissions crisis
Tarnished: State Senate, U.S. House panels plan hearings on VW's diesel deception
VW officials assure Berke that Chattanooga SUV is 'critical' to their market strategy
Emissions testers approving VW vehicles that pass inspection until directed to do otherwise
Lawmakers move quickly to grill VW over diesel deception
Volkswagen CEO says he is 'endlessly sorry' for emissions deception as VW issues profit warning
Will pollution scandal ruin Volkswagen in the United States?
Volkswagen says 11 million vehicles worldwide affected by pollution scandal
Volkswagen's reputation erodes as diesel emissions scandal widens
Sohn: What was Volkswagen thinking?
VW unveils new Passat design for 2016
VW rocked by emissions scandal as prosecutors come calling
For 7 years, VW software thwarted pollution regulations
VW scandal has TN officials fuming after giving millions in incentives
Volkswagen tells dealers to stop selling 2015 diesel cars
Sohn: VW's alleged emissions 'defeat device' disheartening
VW could be fined $18 billion for cheating on emission rules
VW stock crashes after admitting it rigged U.S. emission tests