Photo Gallery
Youth gather to mourn at Islamic Center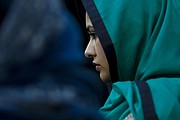 For years, Bassam Issa, the president of the Islamic Society of Greater Chattanooga, has been adamant that Muslims are just like other Americans. People of other faiths would be surprised by what common ground they share with the Muslim community, he said.
"Really, the common is far more than the differences, even if the differences, as small as they are, may be fundamental," he said. "You shall not kill. You shall take care of your neighbor. They believe in the same thing."
But a year ago, a Muslim man from Hixson, radicalized online, did kill. On July 16, Mohammad Youssef Abdulazeez, 24, attacked two military facilities in Chattanooga and shot to death five service members.