Photo Gallery
Crowd @ Grumpy's - 04.16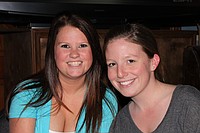 If you go
What: MAMAs (Mothers Against Malicious Acts) support group meetingWhere: Carver CenterWhen: 1-3 p.m. todayWhy: To provide a support network for single moms with sonsFor more information or to contact the group go to savorysoulsalon@gmail.com or to Kanika Jahmila on Facebook.
A local women's group is launching a new program it hopes will help provide support to single mothers of sons, a move aimed at keeping boys off the streets and out of gangs.
"We talk about how it takes a village to raise a child, the community should be that village," said Kanika Wellington. "But I feel like right now our village is broken."
Wellington,