Photo Gallery
Arkansas Symphony Orchestra @ Robinson Center Music Hall — 09/22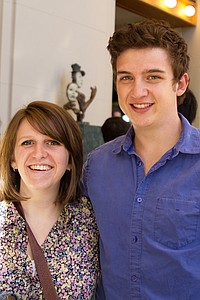 09/22 — The Arkansas Symphony Orchestra kicked off its 2013-14 season with Tchaikovsky & Rite of Spring, with Philip Mann conducting and Martina Filjak on piano.
Continuing coverage
* Wildfires continue across region with no rain imminent; some residents evacuated * Southern fires rage with 41.6 million now living in drought
Here's the latest update on the wildfires causing evacuations in Tennessee.
UPDATE:
A Chattanooga man has been arrested after he admitted to setting three separate fires in the Smith Mountain and Blue Sewanee Mountain areas causing a brush fire that consumed over 300 acres.