Photo Gallery
12.25.13 Sync Puzzles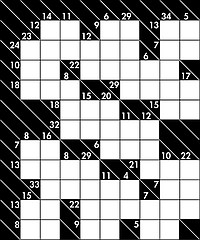 12.25.13 Sync Puzzles
Two people were shot today outside Hamilton Place mall.
The shooting was not shopping related, and there is no threat to the public, according to a tweet sent out by the Chattanooga Police Department.
Police confirmed one victim was shot in the arm, and the other was shot in the leg. The injuries do not appear to be life threatening. One suspect is in custody and another person of interest has been detained. One victim is a validated gang member.
The shooting was reported about 4 p.m., police spokeswoman Elisa Myzal said. Stacey Keating, communications director for CBL & Associates, said the incident took place in the parking lot outside the Sears Auto Center. She said Sears and J.C.Penney were closed as a precaution but the rest of the mall remains open.
A witness who was inside the mall at the time of the shooting said an announcement came over the PA system telling shoppers that the mall was going on lockdown and that they needed to either get inside a store or leave the mall.
Two ambulances were seen leaving the mall with sirens on and lights flashing and officers have blocked off a huge portion of the Sears parking lot with crime scene tape.
A woman who asked to remain anonymous said a man was carried out on a stretcher with his arm wrapped. She said another man was outside with his foot wrapped and dripping blood.