Photo Gallery
Tinsel and Tutus @ Reynolds Performance Hall — 12/12/13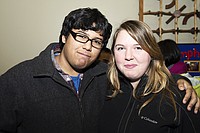 12/12 — The Conway Symphony Orchestra entertained with Christmas music, including highlights from The Nutcracker performed by the Arkansas Festival Ballet.
The Woodmore Fund has concluded the distribution of more than $500,000 in gifts from the Chattanooga community to the immediate families of the children involved in the school bus tragedy this November.
The fund was a coordinated effort between the Community Foundation of Greater Chattanooga and United Way of Greater Chattanooga, and more than 2,000 individuals and organizations contributed.
"The Fund is just one example of the sheer outpouring of love, concern and support the greater Chattanooga community has shown to the families as they continue to deal with this tragedy," wrote Lakweshia Ewing, a board member of the Community Foundation, in a news release.
"In addition to contributions to the Fund, dozens of individuals and local businesses have also come forward during the past several weeks to offer up resources and support to the families through this difficult time."
Photo Gallery
Belew Christmas @ Wildwood Park for the Arts — 12/13/13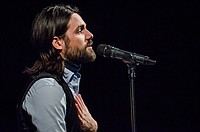 12/13 — Former The Voice contestant Cody Belew serenaded the audience with Christmas classics and tracks from his new album.
Each of the immediate families of the children involved in the accident received a disbursement from the fund in early December. Yet to be complete is another disbursement focused on providing additional support for families who lost children or whose children were hospitalized.
"The Woodmore Fund is a tremendous representation of the way our community stands together in times of crisis," said Maeghan Jones, Community Foundation president.
"We know each family involved still has a long road ahead. While the Fund itself is no longer accepting contributions, our community remains committed to walking with these families as they navigate the coming weeks, months and years."
Community liaisons and Community Foundation staff are still working with the families to offer support along with United Way, the Neediest Cases Fund, Metropolitan Ministries and other local foundations, nonprofit organizations and businesses.
"The overwhelming outpouring of love offered from every corner of our community to the families during this difficult time is a testament to the strength of our community," said Lesley Scearce, president and CEO of United Way of Greater Chattanooga.
"While the Woodmore Fund has closed, there are still many ongoing opportunities for individuals and organizations to share support as the families and Woodmore community begin the healing process."
Anyone still interested in offering support for the families may do so through the Helen Ross McNabb Center, Metropolitan Ministries, the Woodmore School and United Way's Building Stable Lives Initiative.