Photo Gallery
Alleged gang members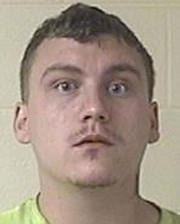 Law enforcement agencies in North Georgia arrested 16 people this week for allegedly being members of a gang.
As part of a targeted sweep, the Lookout Mountain Judicial Circuit Drug Task Force and the Georgia Department of Community Supervision arrested six people from Rossville, five people from LaFayette, two people from Ringgold, a man in Chickamauga, a man in Dalton and a man in Atlanta.
All 16 people arrested are part of the Ghostface Gangsters, according to the press release. This is a gang of mostly white people and began in the Cobb County Jail about 15 years ago. (Some members have contended that their formation was strictly for protection.)
Drug Task Force Commander Pat Doyle said that, over the last five years or so, agents have seen an increase in Ghostface Gangsters' involvement in the drug trade in the region - particularly with methamphetamine.