Photo Gallery
Better Buildings program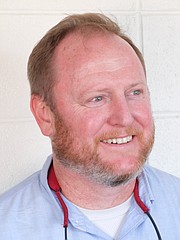 Chattanooga has cut its energy use by 30% in the past five years, making the city a leader in the national Better Building initiative.
Through energy-efficient lighting, new and improved heating and cooling systems and improved operations at the Moccasin Bend Sewage plant, the city of Chattanooga has cut its use of energy by 30% since 2013 and city officials are looking for more savings in the future. In a recent report by the U.S. Department of Energy on its Better Buildings challenge, Chattanooga ranked the best among 25 challenge participants in achieving the greatest savings in energy use intensity.
Erik Schmidt, director of sustainability for the city, said the Better Building challenge runs through 2025 and the city is eager to make even more improvements even though Chattanooga has already exceeded the nationwide goal set by the U.S.