Photo Gallery
2019 traffic fatalities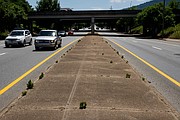 Traffic fatalities across Tennessee have been on the rise in recent years, and Chattanooga is no exception. Authorities have been repeatedly sounding the alarm, warning drivers to be careful and focus on the roads, but deaths only have increased.
At the end of last year, state and local first responders held an emergency news conference urging drivers to use extra caution ahead of the holidays. There'd been a sharp increase in traffic fatalities over 2017.
And this year, the city is already nearing the total for all of last year. After the news conference, there were no more roadway deaths in 2018, but between Jan. 2 and Jan. 30, 10 people died.
Traffic fatalities
2014: 252015: 352016: 282017: 182018: 272019 YTD: 20
The victims
Michael Davidson, 72Walter A.