Just days after more than 70 teachers sent an open letter calling out Hamilton County commissioners for recent votes on public education funding, school board member Tiffanie Robinson, of District 4, called on the commission and the school board to work together at Wednesday's commission meeting.
"I am coming to you to talk about something that is on my heart and on my mind, and I am coming to you as a friend, as a school board member, as your colleague, as someone who cares deeply about Hamilton County," Robinson said to commissioners during the public comment period.
She alerted the commission to the apparent suicide of a fourth-grade student at Orchard Knob Elementary Tuesday night.
"When I received this call, all I could think about was this family that experienced the loss of this child. More importantly, I thought about what drove this child to feel like he needed to hang himself in his bedroom, which, as you know, is a meditated method of suicide," Robinson said.
"This young man's death has shaken me, because every time I receive this call, it reminds me why I ran for this position," she added.
Though Robinson and several commissioners said they did not want to politicize the child's death, Robinson did say it was illustrative of problems in Hamilton County's schools and the community.
"How did we get to this point, that fourth-graders feel they need to take their own life?" Robinson said. "We have real problems in this community. And I think as elected officials, the nine of you, the nine of us, there are 18 people who care deeply about this community and we have to figure how to start solving these problems."
Document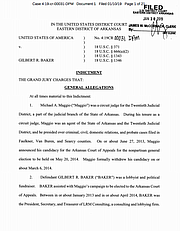 She said what is needed is for the commission and school board to work together for the best interest of future generations.
Commissioner Sabrena Smedley, of District 7, confirmed she had received a call from her counterpart on the school board, Joe Wingate, who was "beside himself" over the child's death.
She did note, however, that she believed the commission had made attempts recently to work together with the school board. When Commissioner Chip Baker, of District 2, was head of the education committee, he had reached out to schedule joint meetings with the board during this year's tense budget season as the decision was "continuously put off," she said.
Her colleague, Commissioner David Sharpe of District 6, pointed out that commissioners seemed to be doing exactly what Robinson was concerned about:
"If there's guilt to be passed around, there's guilt on both sides of this conversation, on both bodies, and we have to own up to that and move forward," Sharpe said. "Because the children, the families, the businesses need us to move forward."
Commissioner Warren Mackey, Robinson's counterpart in District 4, said he wished the cameras weren't rolling in the commission chambers and emphasized that he did not want to see his colleagues turn the news of the student death into politicking.
"This is one time I wish the cameras weren't being shown. I do not want to use this kid's death to make a political statement. But I do wonder if we had funded counselors for the schools if we had not been able to save him," he said.
The five other commissioners remained silent and did not comment on Robinson's plea, but Mayor Jim Coppinger noted that he would like to see the two bodies and Hamilton County Schools Superintendent Bryan Johnson come together to talk - "not to talk so much about taxes and wheel taxes and finances" - but about bigger issues regarding education and the community.
Coppinger added that the commission has some serious issues to address not even related to education, including jails, infrastructure and the work force. He said it seemed like communication often resulted in "pettiness" on varying sides.
"We need to be talking about what's most important to the community, what's most important for our work force. Let's deal with education issues. I hope we can do it in a meaningful way," Coppinger said. "It's about making hard choices. ... We have to start and get together and have a conversation about how we're going to govern. When it comes to local government, there's no one else to push it off to."
More social and emotional supports for students, including more school counselors and social workers, were a large part of Johnson's initial $443 million budget proposal.
In June, several community leaders called for more mental health services and supports for students at a roundtable meeting.
"I need to know that not only [are] we teaching them what we need to be teaching them but they are going to be productive citizens, so I don't have to deal with them and they end up in my jails," Hamilton County Sheriff Jim Hammond said at the time. "It's very expensive to invest in education, but it's expensive to not invest in education, too."
That proposal, which would have required a 34-cent property tax increase to fund, was shot down by commissioners. The commission also shot down last week the possibility of putting a wheel tax up for voter referendum on the March 2020 ballot to fund teacher pay raises.
The school board has come under fire from commissioners and community members for foregoing a teacher pay bump and adding more than 100 new positions instead.
School district officials have argued that schools are understaffed when it comes to support staff, and even teachers spoke out during the budget process about the need for positions such as counselors, social workers, behavioral specialists and education assistants.
Contact Meghan Mangrum at mmangrum@timesfreepress.com or 423-757-6592. Follow her on Twitter @memangrum.