Photo Gallery
Hamilton County Schools facilities report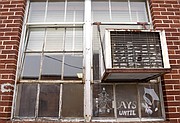 Hamilton County school board members reviewed updated recommendations for the district's facilities from the outside firm MGT Consulting Group on Monday evening.
The updated, but still preliminary, report recommends a different option than the one first presented in July and decreases the number of schools to be closed as well as reduces the sizes of some schools from what was suggested in the first version of the report.
Dan Schmidt, director of MGT's Education Consulting Group, said the new version was informed by some of the main themes the group heard during December's community forums, including the desire to keep neighborhood schools, preserve small schools and ensuring that any changes focus on keeping or increasing academic excellence.
The