Photo Gallery
East Brainerd Elementary School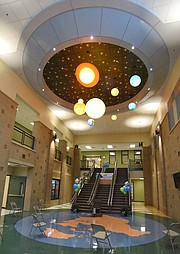 After being damaged extensively by an EF3 tornado on Easter in April 2020, East Brainerd Elementary School is ready for students to return to the building after months of renovations.
Hamilton County and Hamilton County Schools officials hosted an unveiling on Friday, Jan. 8, to announce the completion of the construction, which was slated to cost around $23.5 million and be fully covered by the district's insurance.
(READ MORE: 'The worst we've ever seen': East Brainerd Elementary, one of Hamilton County's top school facilities, victim to severe storm damage)
Students will be able to officially return to the school's campus once in-person learning resumes, currently paused due to a surge in COVID-19 cases.