If you get a "Fresh Prince of Bel-Air" vibe when visiting Lil Mama's Chicago Style Hoagy in Patten Parkway, it's on purpose.
"I wanted it to have a '90s vibe, and that was my favorite show," said owner Tiffany Banks.
She pointed out that not only does the graffiti with its vibrant pinks, blues, greens and yellows have a similar look to the Will Smith hit show, there is even a throne similar to the one he sits on in the opening credits. Customers also will notice homages to "Saved By the Bell," another of her favorite shows, as well as the numbers 773 and 423, area codes for her hometown of Chicago and her new home, Chattanooga.
Banks moved here with her husband, Joe, and their son, Jaelen, four years ago. It was a friend of her son's who planted the idea of actually opening a restaurant. She said his friends looked forward to visiting because Banks, an entrepreneur who owned a wedding planner business at the time, loved to cook and served them things they didn't get elsewhere.
One day, however, she wasn't feeling like spending a lot of time cooking, so she offered hoagies.
"They asked me what that was, so I made them and then went into my room. One of his friends knocked on my door and said, 'Mrs. Banks, you could sell those.'"
Photo Gallery
Lil Mama's Chicago Style Hoagy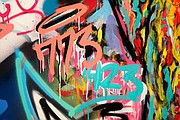 The idea stuck and she next took a sample platter to Chattanooga Preparatory School, where Joe is the dean of students, and the rave reviews on the comment cards further stoked her desire.
"However, you can have a good product but you also need a good business plan," she said.
As she put pencil to paper, Tiffany Banks said, she knew she wanted it to be a happy, fun place where people felt better as soon as they walked in.
"That is very important to me," she said, adding that she emphasizes that to her staff of 10.
She also knew what she would call the place.
"Joe is 6 feet, 6 inches, and I am 5 feet, 3 inches. My father-in-law calls me Lil Mama, and I thought that will work," she said. "It has a ring to it."
The restaurant opened Saturday, and Banks said although it closed at 6 p.m., the lines were so steady and long all day that the last customer was not served until after 7 p.m.
"We felt like it was a pretty seamless day with no issues. The community just came out to support us, and so many were placing large orders," she said.
The menu features a variety of hoagies and other favorites such as a Chicago Style hot dog.
Banks said it's "Our famous oils and seasonings that make it special. It's truly what sets us apart. I always tell people, if you don't like your sandwich a little on the wet side, this might not be for you."
Hours are from 11 a.m.-8 p.m. Monday-Thursday and 11 a.m.-10 p.m. Friday-Saturday.
Contact Barry Courter at bcourter@timesfreepress.com or 423-757-6354.