Workers at TVA coal plants have not been adequately protected against hazardous materials, and the federal utility is failing to monitor potentially dangerous exposures by its employees and contractors, according to a new assessment of TVA's industrial hygiene program.
In a 21-page report issued last week, TVA's inspector general said the utility's industrial hygiene program at its coal plants "had weaknesses that resulted in hazards not being identified and evaluated," including at least four instances of employees being exposed to excessive silica and not being informed or protected as required under federal regulations.
Tennessee Valley Authority auditors said the utility relied upon limited information to identify health hazards and employed incomplete monitoring efforts and no formal evaluation of the specific risks posed by the hazardous materials and residues at its coal plants.
The Office of Inspector General identified potential health hazards at coal plants from mold, extreme heat and radiation and chemicals such as ammonia, hydrogen, nitric acid, nitrogen oxide and pebble lime that TVA had not properly identified as hazards in its plans.
Although 80% of the TVA employees surveyed at coal plants said they felt the agency adequately protected against health hazards, the inspector general found the agency needs to do more to identify potential hazards and do a better job of monitoring for health problems. TVA also lacked adequate monitoring at retiring plants as they neared closure, including the Allen, Johnsonville and Paradise coal plants closed from 2017 to 2020 during the period studied by the auditors.
Document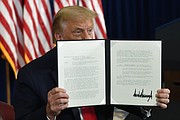 "The risk of employees encountering health hazards at retiring plants may be exacerbated by degrading equipment and changing processes as the plant closure date nears," David Wheeler, TVA's assistant inspector general, said in his report to TVA's power safety staff.
TVA, which already has idled than half of the 59 coal-fired units it once operated, plans to shut down its Bull Run Fossil Plant in 2023 and phase out all of its remaining coal power plants by 2035.
TVA spokesman Jim Hopson said the agency will work to make improvements based on the audit findings.
"The health and safety of our workforce and the public is TVA's top priority," Hopson said. "TVA agrees that additional work is needed. We've committed to performing additional assessments, procedural updates and continuing to monitor the effectiveness of the industrial hygiene program."
Despite the identified weaknesses, TVA insisted in its response to the report that the problems identified in the study "did not result in any compromise of worker safety."
But according to the Occupational Safety and Health Administration, one of the root causes of workplace injuries, illnesses and incidents is the failure of employers to identify or recognize hazards that are present or could have been anticipated.
Staff lacking
The inspector general report suggests that TVA doesn't have enough staffing for its industrial hygiene program that oversees its coal, hydro, nuclear and natural gas plants. The sole industrial hygiene manager oversees about 50 coal, gas and hydro generating plants, three nuclear power plants and other transmission facilities at TVA.
When the program was developed, TVA anticipated having four times as many industrial hygiene staffers. Employment has instead shrunk because of cutbacks and retirements.
"TVA does not conduct a formal, documented risk assessment of health hazards at its coal plants; rather, risks are considered informally to prioritize hazards for annual exposure assessments," the inspector general report found. "As a result, we found certain hazards were not identified and/or evaluated."
Two employee injuries evaluated in the report involved pebble lime and nitric acid, which were not listed as chemical hazards.
Auditors also identified four occurrences of elevated silica above recommended levels for coal plant workers and contractors. Silica is a byproduct of burning coal and limestone used in pollution control systems. OSHA says that breathing in crystalline silica particles may cause silicosis, lung cancer, chronic obstructive pulmonary disease and kidney disease.
As of February, TVA had not placed the employees exposed to excessive silica levels under medical surveillance. The inspector general report noted that because the agency failed to adequately sample for silica, the workers may have continued to be exposed to the dangerous material.
Coal ash spillover
TVA is already facing criticism for not doing more to protect the safety of contract workers hired to clean up the 2008 coal ash spill at the Kingston Fossil Plant.
In the worst such spill by any U.S. utility, a coal ash pond ruptured three days before Christmas in 2008 and released a slurry of more than 1.1 billion gallons of fly ash and water, which traveled across the Emory River and its Swan Pond embayment and eventually covered up to 300 acres of the surrounding land. The initial spill, which rendered many properties uninhabitable, cost TVA more than $1 billion to clean up and was declared complete in 2015.
TVA President Jeff Lyash said last year the spill should have never happened. Since the accident, TVA has developed plans to phase out all wet storage of coal residues and developed coal ash remediation programs he called "world class." In 2015, the U.S. Environmental Protection Agency awarded TVA its Excellence in Site Reuse award for going above and beyond to support cleanup, ecological restoration and community revitalization.
Lyash has estimated TVA may spend up to $5 billion over the next two decades paying to clean up and remediate coal residues across its 7-state footprint.
But initially, after the Kingston spill, TVA minimized the hazards of the coal ash. A decade after the spill, at least 40 clean-up workers are dead, including at least two TVA employees, and more than 400 have reported becoming sick.
Lawsuits linger
TVA paid Jacobs Engineering more than $64 million to clean up the massive coal ash spill under a contract that required Jacobs to protect workers. But Jacobs workers later sued the company for not masking employees working around the toxic materials and for what they claim was inadequate information and protections from the coal ash materials.
U.S. District Judge Tom Varlan ruled in 2012 that the workers' illnesses may be linked to substances found in coal ash and ordered Jacobs and the workers to try to mediate a settlement. Those mediation efforts failed and now the workers' lawsuit will progress to a second trial phase to determine specifically what Jacobs' liability, if any, may be for the adverse health effects claimed by the workers.
The injured workers and families have appealed to TVA for relief, but Hopson said TVA is not a party in the litigation involving Jacobs Engineering.
"We will continue to respect the judicial process," he said.
Contact Dave Flessner at dflessner@timesfreepress.com or 423-757-6340.