Three Tennessee power companies that want the Tennessee Valley Authority to open its transmission lines for outside power deliveries claim that the federal utility is improperly restricting needed upgrades to its transmission system to local utilities for threatening to split with TVA.
In an 8-page filing with the Federal Energy Regulatory Commission (FERC), attorneys for Volunteer Energy Corp., Athens Utilities and Gibson Electric Membership Cooperative, claim TVA President Jeff Lyash was reluctant to make requested transmission improvements for the local power companies because they may quit buying wholesale power from TVA in the future.
In one of the biggest power battles in the 88-year history of TVA, the three local power companies have asked FERC to order TVA to open its transmission lines to carry power to the local municipalities and power co-op to allow the utilities to buy from other suppliers outside of the Tennessee Valley.
Although TVA denies the charge, attorney William DeGrandis cited testimony from local utility leaders he said "demonstrate TVA's retaliatory reaction" to the local power companies asking for an alternative power supplier to TVA.
In an interview Tuesday, Volunteer Energy Cooperative President Rody Blevins said he recently asked Lyash to place a higher priority on improving TVA's transmissions system, much of which is more than 60 years ago.
Document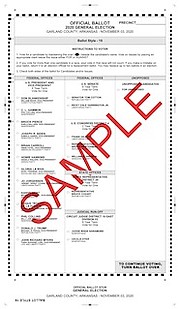 "His comment back to me was that TVA was spending more on transmission but due to the FERC filing that VEC and others had done that (TVA) had deferred some transmission maintenance and upgrades in the VEC territory," he said. "They are not doing upgrades that need to be done to their transmission system."
Eric Newberry Jr., the general manager for Athens Utilities Board, said Lyash and TVA Chairman Bill Kilbride met with Athens local officials and said they were reluctant to fix a transmission problem because Athens and VEC might leave TVA after the five year termination period in its contract.
"None of the Petitioners should be punished for exercising our rights," Newberry said in a deposition filed with FERC. "TVA should not be able to use our attempt to assert those rights against us as a basis to put off upgrades needed to ensure reliable service to us and, by extension, our members, especially while we still have a contract in place under which TVA is required to provide reliable service and to address problems that undermine reliability."
The local power companies have yet to give TVA any notice of their intent to leave the TVA system, but they have petitioned FERC to order TVA to allow them to use TVA lines to transmit electricity from power producers outside of TVA's 7-state region. Blevins said VEC could get power at rates 20 to 30 percent lower than what TVA now charges, but it will need TVA transmission lines to carry that lower-cost electricity from outside of the Valley to the VEC connection points.
TVA contends that opening up its transmission lines would violate the "anti-cherry picking" provisions adopted by Congress in the 1959 amendments to the TVA act. Those laws erected a so-called fence around TVA's 7-state region to limit most power transmissions between TVA and its neighbors.
Congress approved the fence at the time because investor-owned utilities were fearful that TVA would use its advantages as a government utility to produce cheaper power that it might sell outside of the Tennessee Valley and take away some of the investor-owned utilities' business.
TVA General Counsel David Fountain said Tuesday that TVA "has continued to fulfill all of our obligations to these three petitioners who all receive very reliable service," just as it does for the other 148 local power companies that distribute TVA power.
TVA is spending more than $300 million to build a state-of-the-art operations centers in Meigs County in the area served by Volunteer Energy and TVA says it has maintained 99.999% reliable delivery of power, outside of storm periods, for more than two decades, Fountain said.
Most of those local power companies, including Chattanooga's EPB, have signed 20-year renewable power purchase agreements with TVA. Through their trade group, the Chattanooga-based Tennessee Valley Public Power Association, the local power companies have filed arguments with FERC supporting TVA and objecting to open transmission access that they claim would push up their costs by shifting more expenses for transmission on to their ratepayers.
Even one of the original local power companies that initially signed on to the petition to the FERC for open transmission access, the Joe Wheeler Electric Membership Cooperative in North Alabama, dropped out of the case this summer and has agreed to buy nearly all of its power from TVA.
"TVA continuously invests in its transmission system for the whole service area, including the areas served by Volunteer Energy Corp. and other petitioners in this case," Fountain said. "In our view, the motion they (VEC, Athens Utilities and Gibson Electric) filed on Friday is an attempt to supplement the record without providing TVA or other parties a fair opportunity to respond before FERC acts on its agenda on Thursday."
But the head of an environmental group supporting the three local power companies considering a split with TVA said he thinks TVA's response to the FERC filing is "a clear example of TVA attempting to operate as a monopoly and without public power values, despite being the nation's largest public power utility.
"Attempting to limit a local power company's ability to provide reliable service and have access to more affordable and cleaner energy sources is unfortunately typical of TVA leadership's heavy-handed, anti-competitive behavior," said Dr. Stephen Smith, executive director of the Southern Alliance for Clean Energy.
The Federal Energy Regulatory Commission oversees transmission of power among utilities, but TVA is unique in its enabling legislation and the 1959 "fence" around its territory. Any FERC decision is likely to be appealed to the Washington D.C. Circuit Court.
Contact Dave Flessner at dflessner@timesfreepress.com or at 423-757-6340