Ron Phillips, pastor emeritus of Abba's House, resigned from the advisory board of Venue Church on Friday, citing the ongoing problems at the megachurch on Lee Highway.
Phillips's decision to step down comes after weeks of controversy for the church stemming from a yearslong alleged affair between the church's pastor, Tavner Smith, and an employee. The resignation also raises questions about who is providing oversight or direction for the church.
In his four-sentence resignation letter, obtained by the Times Free Press, Phillips told Smith he was stepping down because the situation at Venue "continues to snowball into more than the divorce."
"You are a friend to me and my hope was to help you and your wife and daughters settle amicably your differences as well as preserve the church," Phillips wrote to Smith. "Unfortunately it continues to snowball into more than the divorce. Due to these other things I must submit my resignation as an advisory board member. Be assured of my prayers and desire to see Gods best for you."
The Chattanooga megachurch has closed its North Georgia campus and has struggled to attract people in recent weeks. Nearly all staff quit Dec. 17 after confronting the pastor about the alleged affair and asking him to step down, a request Smith reportedly refused.
Document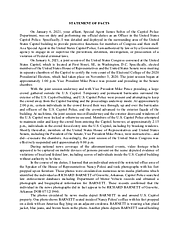 (READ MORE: Venue Church pastor apologizes, denies affair, describes internal problems in leaked audio)
Hours after the employees quit, Smith met with volunteers to answer questions about the situation. In the meeting, the audio of which was obtained by the Times Free Press, Smith denied having an affair or being "sexually involved" with the employee but acknowledged the two had kissed and planned to pursue a relationship after both finished divorce proceedings.
On Jan. 5, Smith announced he would be on sabbatical until February. Neither Smith nor the church has provided a public update on the pastor's return.
Phillips preached at Venue on Jan. 23, filling in for the absent Smith. In a statement to the Times Free Press at the time, Abba's House said Phillips "has a heart for pastors and churches around the country that are struggling."
In a video announcing Phillips as that Sunday's guest preacher, Smith told congregants the Abba's House pastor was a "mentor" and "spiritual father figure" who helped Smith "know how to make decisions as a pastor and how to do things God's way."
(READ MORE: Former members question culture of Venue Church, a Chattanooga megachurch in crisis)
Phillips's resignation may signal the church again does not have an advisory board or board of directors. During the Dec. 17 volunteer meeting, Smith revealed the church's board of directors quit over the alleged affair and the church operated for several months without any oversight. The pastor told volunteers Phillips joined the board and was the "main one" providing accountability to Smith.
Venue Church did not respond to a request for comment Friday. The church does not advertise office hours on Fridays and has declined previous requests for comment in the past month from the Times Free Press.
Contact Wyatt Massey at wmassey@timesfreepress.com or 423-757-6249. Follow him on Twitter @news4mass.