Photo Gallery
Youth gather to mourn at Islamic Center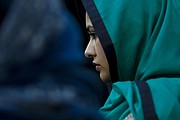 ORLANDO, Fla. (AP) - The gunman whose attack on a gay nightclub left 49 victims dead appears to have been a "homegrown extremist" who espoused support for a jumble of often-conflicting Islamic radical groups, the White House and the FBI said Monday.

As Orlando mourned its dead with flowers, candles and vigils, counterterrorism investigators dug into the background of 29-year-old Omar Mateen, the American-born Muslim who carried out the deadliest mass shooting in modern U.S. history.

"So far, we see no indication that this was a plot directed from outside the United States, and we see no indication that he was part of any kind of network," said FBI Director James Comey.