The Hamilton County Schools proposed budget presented to the school board Monday night is a far cry from the budget proposed by Superintendent Bryan Johnson last year, which was dependent on a failed tax-increase proposal.
Focusing on conservative revenue projections - including less state funding than originally anticipated and a projected decrease in sales tax revenue - Johnson and his team unveiled a $420 million, balanced budget proposal this week.
The budget focuses on maintaining current staffing levels in the district's schools and continues to push the district's literacy efforts, but it does not include an additional teacher pay raise as district officials promised it might earlier this spring.
The fiscal year 2021 general purpose budget is part of a three-year financial plan that uses the same revenue projections that Chief Business Officer Brent Goldberg also presented to the board Monday night.
The budget, district officials said, is essentially the same amount as last year's with minimal cuts in some departments to allocate towards increased costs in other areas including transportation, custodian and employee salaries.
"The strategic plan looks a little different than it did just two weeks ago, as we had to make some adjustments to our strategic financial plan and then to the budget," Goldberg said, hinting at the economic impacts of the current coronavirus crisis that government agencies are already anticipating.
In February, Johnson hinted at his budget priorities - teacher pay, student mental health supports and literacy efforts - in his annual State of the System address at the same time he announced a mid-year 2.5% teacher raise.
Last year, the district proposed a 5% teacher pay increase that was then cut to a 2.5% increase in a budget request eventually shut down by the Hamilton County Commission.
This year's mid-year raise came after cost savings during the first half of the fiscal year, and Goldberg said the board should be proud that it committed to giving teachers a pay raise.
"We know we have to remain competitive with the districts around us," he told the board. "In hindsight, I think we should all be proud that we went ahead and did that."
The proposed budget also covers an $18,000 bump for Johnson, to a new salary of $240,000, starting when his new four-year contract goes into effect on July 1.
Chief Talent Officer Keith Fogleman said that the district's collaborative conferencing team, which includes the local teachers' union, has already agreed on not giving a teacher raise this coming year, despite Gov. Bill Lee's plan to give districts funding for a 2% increase.
Document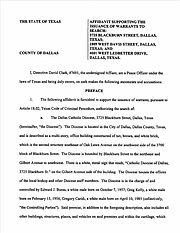 The district has more than 600 positions that are not funded by the state Basic Education Plan program, which has historically led to the district needing more local funding to fully fund a statewide teacher raise. The district does plan to fully fund yearly step increases - which typically amount to about a 1% increase for most teachers.
Next year's proposed budget includes about 20 additional positions, including five English as a second language teachers, two administrative positions for the new East Hamilton Middle School and the school security officers requested and approved by the school board for schools without resource officers.
Board member Rhonda Thurman, of District 1, questioned why the district was planning for raises at all in the coming years, instead arguing for capital maintenance and facilities.
"A lot of people are out there wondering how were even going to give a 1% increase," Thurman said. "We've been very generous in the past year with pay increases. I think it's very foolhardy to think about anybody getting any type of increase. A lot of people are going to be happy just to have a job."
Board member Steve Highlander, of District 9, said as he anticipates the district might present items that will need to be cut, he would rather not cut from within the classroom.
"If you have to come to us with things to cut, I would recommend anything outside the classroom before you cut anything that goes into anything inside the classroom," Highlander said. "I think the public understands that we are in a budget crunch."
Board member Jenny Hill, of District 6, said she was saddened that the district will not be able to move forward as fast as it would like to in some of its priority areas, such as incentivized teacher recruitment and retention, upgrading technology and the district's infrastructure and improving school facilities.
The board's next budget meeting is on Monday, April 13, at 5 p.m. The board is scheduled to vote on the proposed budget on April 16.
Contact Meghan Mangrum at mmangrum @timesfreepress.com or 423-757-6592. Follow her on Twitter @memangrum.