Camping enthusiasts know that the perfect gear list is a process of trial and error. Every night spent in a tent is an opportunity to refine that list for next time. What do you wish you had? What did you pack that you didn't need? Getting it right can take years of experience.
Recently, we asked local outdoorspeople to tell us about the gear they never adventure without. Looking for a few more gadgets to up your camp game? Here are their suggestions.
Mike Pollock, bikepacker
Extreme achievement: Completing the Great Divide Mountain Bike Route, a 2,696-mile off-pavement cycling route in the U.S., with wife Georgia and their dog, Jade.
Gear recommendation: Katadyn BeFree 1L water filter
Why he loves it:"Weight and packability is one of the highest priorities for anything we carry. The BeFree water filter is the single best piece of new gear I've used. It's ultralight, packable, fast, very long lasting and near carefree. It just works and is a welcome innovation in water filtration. I'll use it on any adventure without pause."
Find it on Amazon for $59.95
Dawson Wheeler, cyclist and mountain biker
Claim to fame: Rock/Creek Outfitters co-founder and Dayfire podcast host.
Gear recommendation: S.O.L. Emergency Bivvy with rescue whistle
Why he loves it: "Now a part of all [my] travel is this small bivvy -- any adventure, but [especially] long days in the mountains without overnight gear. This provides emergency shelter which may just be waiting out a cold rainstorm under a rock or, if injured, [it's] a way to help out with body heat and visual location because of the color."
Find it at surviveoutdoorslonger.com for $18.99.
Claire Miller, backpacking
Claim to fame: Author of "Mile 445," a memoir about meeting and marrying her soulmate while thru-hiking the Pacific Crest Trail.
Gear recommendation: Bandana
Why she loves it: "Lightweight, inexpensive and versatile, a bandana is my camping/backpacking gear item I can't live without. In addition to coming in fun colors and designs, bandanas can be used for so many things, like a sweat rag, dish towel, washcloth, tourniquet, hair tie and even toilet paper if you're desperate!"
Find it on Amazon beginning at $3.
Megan Roberts, backpacker
Extreme achievement: Trekking to Mt. Everest Base Camp, a 10-day, 80-plus-mile hike, with elevation peaking at 17,598 feet.
Gear recommendation: UCO 4-piece camping mess kit
Why she loves it: "This is everything wrapped into one for me. When I'm camping, I still enjoy making yummy meals, and this gives me everything I need for that. It's also light, compact and can clip onto a pack."
Find it on Amazon for $16.99.
Lucien Scott, paddler and ultrarunner
Extreme achievement: Setting the new course record in the 2022 Elsie Enduro Trail Ultra, covering a total of 80 miles with 15,000 feet in elevation gain in 21 hours.
Gear recommendation: Gerber Suspension-NXT multi-tool
Why he loves it: "I take it in my pack when trail running, dry bag when paddling, bike bag when riding and in my tackle box when I'm fishing. I also have one in my car [and] one in my work backpack just so I'm never without. It is crazy how much I use it! From cooking and fixing random things in camp, to tightening bolts and troubleshooting outfitting while paddling, tying on fishing tackle and unhooking fish."
Find it on Amazon for $50.

Photo contributed by Life Straw

Samantha Christen, paddler, climber and instructor
Claim to fame: Former kayaking and climbing guide and wilderness survival course leader having taught classes from Florida to Maine.
Gear recommendation: LifeStraw personal water filter
Why she loves it: "I legit have four of these things stashed on my person at all times. One in my daily backpack/purse; one in my med kit; one in the glove box of my car; one in my desk at work. Emergency shelter can very frequently be found/scrounged/made, but potable water is another story."
Find it on Amazon for $19.95.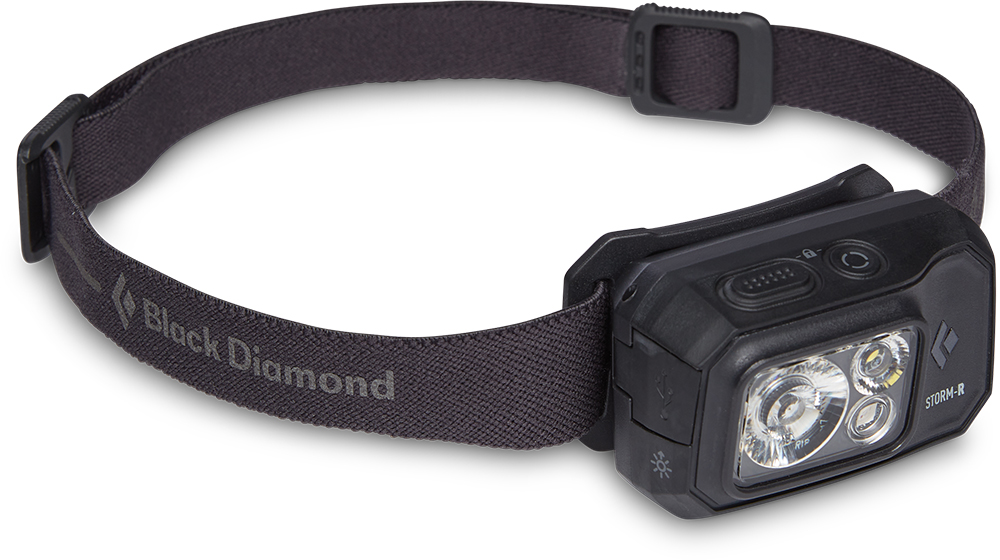 Photo contributed by Black Diamond

Terry Smith, paddler, climber, mountain biker and skier
Extreme achievement: Completing a self-support kayak trip through the Grand Canyon, which features 200-plus miles of some of the biggest whitewater in the U.S.
Gear recommendation: Black Diamond Storm headlamp
Why he loves it:"There are two pieces of gear I seem to always have with me on my outdoor adventure trips, be it paddling, climbing, backpacking or biking. I always have my Swiss Army knife and good flashlight -- it's a must to have a light that is hands-free."
Find it on Amazon for $49.95.