Also Read
Clients question Witherspoon law firm's practices
The crash was hardly a distant memory.
Four days had passed since emergency responders found Zoie Nash underneath bus No. 366, which had smashed into a tree with 37 Woodmore Elementary students onboard. Four days since the girl who loved softball died on Talley Road.
Now, the Friday after Thanksgiving, Misti Nash did the last thing she could for her 9-year-old daughter.
She drove to Taylor Funeral Home on Wilcox Boulevard, which offers casket, floral and monument selections. She wanted to start arrangements, ultimately settling on a pink-and-purple coffin with an image of Zoie's face wrapped across the top.
But inside the funeral home, she and three family members met a stranger.
A well-dressed man with black-rimmed glasses, Alphonso McClendon passed himself off as an attorney with Witherspoon Law Group, a firm in Dallas that specializes in personal injury cases.
"He told us we should hire this law group and they would cover the cost of the funeral," one family member wrote in an affidavit that a local attorney filed with police. That document is an official account of what happened that day from the Nash family's perspective.
Cautioning them against other representation, McClendon said another attorney "would group" all of the bus crash lawsuits together, the affidavit states. The Witherspoon Law Group, he claimed, could win the families $3 million in six months.
The family balked, prompting McClendon to grab a pack of papers from his car, the affidavit states. One of them, titled "Non-Solicitation Acknowledgement," asked potential clients to say they had never been "solicited, coerced or promised money" by Witherspoon or its agents.
Then, to further persuade the family, McClendon said he had never lost a case in 13 years, the affidavit says.
"Which is not untrue," said Lloyd Levitt, the Nashes' family lawyer since 2009. "Except for the fact that McClendon's not an attorney."
Photo Gallery
Editorial Cartoons December 2013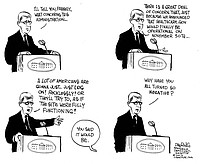 ***
Predatory law firms have flocked to the Woodmore victims since the Nov. 21 crash, hoping to capitalize on people's civil cases, some local attorneys say.
Out-of-state firms have contacted grieving families directly, coerced them into legal agreements that would divert more money to the attorney, or sent an agent into funeral homes to persuade them to sign up on the spot, records and interviews show.
The Tennessee Rules of Professional Conduct say attorneys must wait 30 days before they can contact people about litigation after a serious accident. That doesn't eliminate advertising or word-of-mouth referrals. But violations can result in suspension if the Tennessee Bar Association learns that an attorney is using any means to solicit people before the month is up. A spokesman with the Tennessee Attorney General's Office was not able to confirm this week whether there is an investigation into the solicitation of Woodmore victims.
"The Woodmore folks are getting approached by people on all sides," said Jay Kennamer, a Chattanooga attorney who specializes in personal injury claims. "But indirect approaching is just as much a violation."
Two days after the crash, Kennamer said, he was visiting a family at Erlanger hospital who called his office for legal advice when a father unveiled a handful of business cards he had already received from law firms.
"None of them were local," Kennamer said, pointing to that as an example of indirect approaching.
A different local attorney, C. Mark Warren, said a truck accidents firm in Atlanta lured one of his clients away with the promise of a larger payout. But in the process, the client signed a contract that would award the firm nearly half her winnings, as opposed to the 25 percent Warren had offered.
"If you're chasing lawsuits and you're out of Atlanta and you have no connection with the Chattanooga jury pool and your contingency fee is 45 percent instead of 25 percent, I'm at a loss as to why a client would go with someone else," Warren said.
Photo Gallery
Belew Christmas @ Wildwood Park for the Arts — 12/13/13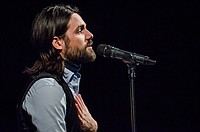 12/13 — Former The Voice contestant Cody Belew serenaded the audience with Christmas classics and tracks from his new album.
***
While attorneys might make promises of millions, Tennessee law caps the amount of "non-economic" damages that a jury can award to $750,000. That typically applies to the claim of pain and suffering, which several Woodmore families have included in lawsuits so far.
Attorney Nuru Witherspoon said his Texas group does not solicit people and operates like any other national firm.
"I don't think there's anything that prevents anyone from making a recommendation or a referral," he said. "It's probably just some competing attorney that nobody wants to hire and he's just making some allegations."
Witherspoon said McClendon works for him, but had no comment about Nash's allegation McClendon approached her inside a Chattanooga funeral home.
McClendon has never been a licensed attorney, Witherspoon said, nor would he introduce himself that way. He's a spiritual adviser. "He does counseling, prays with families, things of that sort."
McClendon traveled to Chattanooga because the firm is representing one of the families in the crash, Witherspoon said.
"So whenever we're contracted or retained, we go meet with the families that hire us in person," he said.
Witherspoon said he could not disclose which family the firm represents or the date and time he was retained. So far, the Witherspoon Law Group hasn't filed a lawsuit in connection with the crash.
Records show Witherspoon Law Group has crossed paths twice with the State Bar of Texas.
Witherspoon was publicly reprimanded in 2009 for failing to promptly respond to his client's requests for case information, provide a written statement about the outcome of his settlement, and deliver funds from that settlement to his client's third-party medical provider.
In 2014, an evidentiary panel placed Witherspoon on a year's probation after determining that he never returned papers and property to a client who he'd stopped representing in another matter, records show.
The State Bar of Texas also confirmed McClendon is not licensed to practice law.
Levitt, the Nash family attorney, said he reported McClendon to police this week on the grounds of impersonation. In Tennessee, Levitt said, criminal impersonation of a licensed professional is a class E felony.
"I must be really naive, because I had no idea this type of crap goes on," Levitt said. "The bottom line is: They're ambulance chases. They're liars. And I could call them a few other names, too."
Ultimately, it's families who suffer the most when predatory firms swoop into town after high-profile accidents that involve claims, said Verna Wyatt, co-founder of Tennessee Voices for Victims.
"This happens all the time, especially with a high-profile case like Woodmore," Wyatt said. "We [nonvictims] don't want to be solicited, and we're not even in grief. Just imagine if your child has been killed and somebody wants to come in and make money off of your heartbreak."
Contact staff writer Zack Peterson at zpeterson@timesfreepress.com or 423-757-6347. Follow on Twitter @zackpeterson918.