Photo Gallery
Women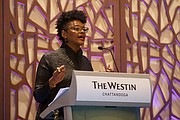 TENNESSEE'S REPORT CARD
Political participation: D-Includes voter registration and turnout, representation in elected office and women's institutional resources.Employment and earnings: D+Among full-time, year-round workers, includes median annual earnings, gender earning ration, women's labor force participation and percentage of women in managerial/professional jobs.Work and family: DIncludes paid leave; dependent and elder care; child care, and labor force gender gap for parents of children under age 6.Poverty and opportunity: DIncludes health insurance coverage, college education, business ownership and the poverty rate.Reproductive rights: D-Includes mandatory consent/notification for minors' abortions; waiting periods and restrictions on public funding for abortions; percent of women living in counties with at least one abortion provider; pro-choice governors or legislatures; Medicaid expansion or state Medicaid family planning eligibility expansions; infertility treatment coverage; same-sex marriage or second-parent adoption for same-sex couples; mandatory sex education.Health and well-being: D-Includes mortality rates from hear disease, breast cancer and lung cancer; incidence of diabetes, chlamydia and AIDS; average days per month of poor mental health; average days of health-limited activities; suicide mortality rates.Source: Institute for Women's Policy Research
The 2018 midterm elections were dubbed by some "The Second Year of the Woman" as elected offices across the country saw an increase in women in their seats.
On the federal level, there was a 4 percent increase in female representation, but despite electing its first female senator, Tennessee still lags behind other states.
Women here remain vastly underrepresented in political offices.
Currently, only 15.2 percent of the state's legislators are females, compared to nearly 19 percent in 2010. On average, 28 percent of state legislatures across the country are female. And while one of Tennessee's two senators is female, none of the state's representatives in the U.S. House are.
The state is currently ranked 48th in terms of female representation in its state legislature and received a D- grade for political participation in this year's report by the Institute for Women's Policy Research in Washington, D.C.
That disparity and how to encourage women to engage in all stages of the political process was one of three major topics of the Mayor's Council for Women's statewide policy conference in Chattanooga on Friday.
"We are way, far behind," said April Goebeler, member of the council's empowerment committee.
Local leadership doesn't present a different picture.
Neither the city of Chattanooga nor Hamilton County have never had a female mayor, and among the 18 members of the Chattanooga City Council and the Hamilton County Commission only four - 22 percent - are women.
Only the Hamilton County school board is majority female, with women making up five of its nine members.
"The fastest way to change society is to mobilize the women of the world," said Lucy Gettman, executive director of the Women in Government Foundation, a nonpartisan, nonprofit organization of women state legislators. "And if we want parity in Washington, we need to do it at the state level."
This is the second year the Mayor's Council for Women, launched by Chattanooga Mayor Andy Berke four years ago, has hosted the event, which featured a daylong series of speakers and panel discussions on topics ranging from women's health to political participation and economic opportunity.
Some of the conference's sessions on empowerment brought together representatives from nonpartisan organizations such as Gettman, as well as local leaders including District 5 County Commissioner Katherlyn Geter and Emily O'Donnell, executive director of the Women's Fund of Greater Chattanooga.
Presenters and attendees alike shared their takeaways from last year's midterm elections and ways women can be involved in all aspects of the political process including running for office, managing campaigns and even just voting.
"The continuum of political participation is endless," said Bettye Boone, member of the National Coalition of 100 Black Women-Memphis Chapter.
Krissa Barclay, board member of the statewide political action committee Women for Tennessee's Future, also said women could be involved in a variety of ways, not just as candidates, to push for change.
"Everyone has something to offer. There are some many things that you can do and it's about adding my network to your network. Not everyone is going to run for office," Barclay said. "Every woman who runs needs that help, needs that boost from their friends, and that's really what helps us."
Barclay also emphasized the importance of political participation at the local level.
"Locally is where it makes the most difference. We love to talk about the presidential, the national but the local school board member, the commissioner, the metro, that's where it really happens," she said.
The PAC worked to elect progressive female candidates during the 2018 midterms and is one of many types of organizations and initiatives that have sprung up in hopes of empowering women to run for office.
Emerge Tennessee is a training program for female Democratic Party candidates, which some local hopefuls participated in before running for office last year.
Miracle Hurley participated in the program and ran for the Hamilton County school board's District 3 seat.
Hurley said she was inspired by the conference last year to run for office.
"From last year's conference and being a part of the Mayor's Council for Women, it pushed me to do something, so I ran for school board last year in my district," Hurley said. "I did not win, but it showed me how important it is for us to step forward and do something."
Though she eventually lost, and hasn't decided if or what she'll run for again, many agreed with Hurley that even a loss is an opportunity.
The conference itself is meant to inspire policy work to better many of these areas of concern for women.
Laura Berlind, executive director of The Sycamore Institute, a public policy research center, said public policy is one of the ways to truly see change.
"We really approach policy as people work," Berlind said. "How do we move awareness into action? We need to start doing things a little differently and look at public policy."
Contact staff writer Meghan Mangrum at mmangrum@timesfreepress.com or 423-757-6592. Follow her on Twitter @memangrum.