Document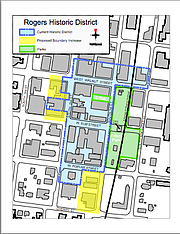 Parents, students and a members of the public raised concern about harassment within the Hamilton County school district that they say has been taking place for years.
The Hamilton County school board listened to concerns from the public about bullying and harassment within the school district during tonight's public hearing.
Several mothers said their children were also bullied or assaulted while at school. One mother claimed her son was assaulted on the school bus, which resulted in brain damage. She said in the four years since the assault the district has not done anything to change the problem of bullying within the district.
"You failed my child," she said.
The mother said she lost her lawsuit against the Hamilton County Department of Education.
Another mom said assaults have been going on for years in the schools, and it may take an incident like this to bring awareness to the situation.
"I've been to hell and back to try to get someone to listen," the mother said.
A Howard student said there is a bullying problem in the school and added that it has gotten to the point where it is making it hard to learn.
However, not everyone who spoke believed a problem exists across the school and district.
Kyle Duckett, a student at Ooltewah High School, said he didn't want to see Ooltewah criticized for the actions of a few people. He called the investigation an "outcry" and a "witch hunt" to get people fired.
The forum was held for the public to address the board after a student on the basketball team was allegedly raped and harassed by three of his teammates. Detectives found that three other freshman basketball players were also assaulted during the team's trip to Gatlinburg for a basketball tournament.
School board member Greg Martin apologized on behalf of the district for any pain families are going through, saying that the board is working diligently to make the board's policies stronger.
"To those who have told us stories tonight, I'm very sorry," Martin said.
Martin reminded those in the room that there is a process and parents have the right to appeal any decision to the school board.
School board member George Ricks said he hopes today is the day everyone stands up to bullying.
"Too many of us have kept our mouths shut for too long," he said.
The three students involved in the alleged assault are no longer on the team, and are charged in Sevier County, Tenn., with aggravated rape and aggravated assault.
Ooltewah's Head Coach Andre "Tank" Montgomery, Assistant Coach Karl Williams and Athletic Director Allard "Jesse" Nayadley were all charged today with violating the Tennessee law that requires mandatory reporting of child abused or suspected child sexual abuse. They are scheduled to appear in Hamilton County Juvenile Court on Thursday.