The names had begun to trickle out by early Friday - the few, the proud, the Marines.
By now, most of America knows which Marines we're talking about, the ones killed in a hail of bullets late on a warm Thursday morning at the Navy and Marine reserve center off Amnicola Highway by a 24-year-old Chattanooga man whose motive is still unclear.
Photo Gallery
Puzzling out answers, pouring out grief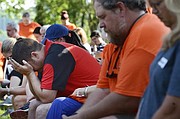 Photo Gallery
'Nightmare for our city'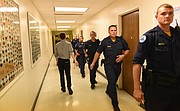 * Gunnery Sgt.