We just want to show them that we love them.
Photo Gallery
Wyatt funeral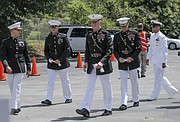 Photo Gallery
Fall Treat...Popcorn Balls!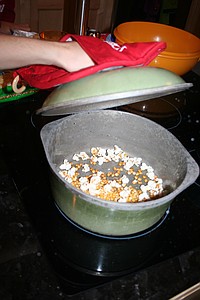 A treat for trick-or-treaters and parties...Popcorn balls are fun and easy to make!
As a police escort led the funeral procession for Marine Staff Sgt. David Wyatt to the Chattanooga National Cemetery, people in the Islamic Society of Greater Chattanooga mosque bowed their heads in prayer.
And as thousands lined the streets of Chattanooga to wave American flags, hold signs and salute as the hearse passed them by, a small group of non-Muslims lined the back wall of the prayer room of the mosque to offer support for the local Islamic community.