Read more
Read the original shooting FAQ here
Photo Gallery
Haunted House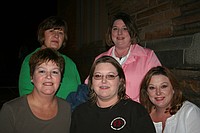 The annual EMOBA Haunted House is busy scaring people for 2 weeks out of the year...
Details continue to emerge about the attack on the two military facilities in Chattanooga on July 16, 2015, and we continue to get a better picture of what actually happened that day. Here are a few questions that keep coming up.
Was ISIS involved?
U.S. officials are still investigating the possibility, but they have made it clear that at this point, they believe that Abdulazeez acted alone. In other words, they do not believe that anyone - ISIS or otherwise - helped him carry out the attacks.
However,