Photo Gallery
ASU Vs Western Kentucky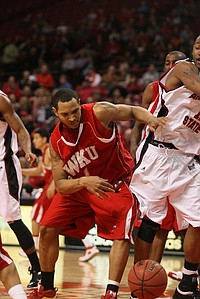 ATHENS, Ga. - The tuneups are over.
Heavily favored for the third time in as many weeks, the third-ranked Georgia Bulldogs remained undefeated by shredding Arkansas State 55-0 Saturday afternoon before a sun-soaked sellout crowd of 92,746 at Sanford Stadium.
GEORGIA 55, ARKANSAS STATE 0
Staff writer David Paschall breaks down the game in bits and pieces.SATURDAY'S STARJunior quarterback Jake Fromm completed 17 of 22 passes for 279 yards and three touchdowns. Fromm's day was finished after the first possession of the second half, when the Bulldogs led 41-0 and held a 447-81 advantage in total yardage.SATURDAY'S STATFreshman receiver Dominick Blaylock didn't play at Vanderbilt but had a memorable debut last week with a 25-yard touchdown catch against Murray State. Blaylock erupted against Arkansas State with four receptions for 112 yards and a 60-yard score.TURNING POINTGiven that the Bulldogs went touchdown, field goal, field goal, touchdown and touchdown on their first five possessions and forced the Red Wolves into five punts, there was no turning point in this rout that kept Arkansas State winless against the Southeastern Conference.HIGHLIGHT PLAYFreshman receiver George Pickens had a pair of candidates, coming back for a first-quarter reception that gained 32 yards. His best catch occurred late in the first half, when the former five-star prospect kept both toes in bounds while leaning over for a 12-yard snag.WHAT IT MEANSGeorgia has outscored its first three opponents by a combined 125 points, so gauging improvement sometimes can be difficult. Not on Saturday, as the Bulldogs were crisp and overwhelming from the start despite next weekend's Notre Dame showdown looming.
The Bulldogs now can turn their attention to this week's anticipated showdown against Notre Dame, which will be making its first Sanford Stadium appearance.
Georgia had been impressive in dismantlings of Vanderbilt, 30-6 in Nashville, and Murray State, 63-17, but was even more dominant against the Red Wolves. When backup running back James Cook received a couple of impressive downfield blocks on his 37-yard touchdown run less than three minutes into the third quarter, the Bulldogs had a 41-0 lead and a 447-81 advantage in total yards.
"I'm proud of our players, and I thought we approached this team with a lot of respect," fourth-year Georgia coach Kirby Smart said after the largest victory margin of his 45-game career. "They've got a good football team, but we played better today, especially defensively, than we have been playing. Offensively, we moved the ball and did some good things."
Most of Georgia's offensive starters were through for the afternoon following that first possession of the second half, with junior quarterback Jake Fromm having completed 17 of 22 passes for 279 yards and three touchdowns. Junior running back D'Andre Swift had nine rushes for 76 yards and two catches for 64 yards, including a 48-yard touchdown reception that made it 27-0 less than 20 minutes into the game.
If the Bulldogs were peeking ahead to Notre Dame, they certainly didn't show it.
"There wasn't any looking ahead for me," Fromm said. "We got challenged this week to play a good football team, and I think we played a pretty complete game today. I thought our defense played lights out.
"We were clicking offensively as well and had some explosive plays."
Georgia took its opening possession 60 yards in six plays, with Swift rushing twice for 17 yards and Brian Herrien rushing twice for 22. Herrien scored the initial touchdown from 3 yards out.
A 32-yard pass from Fromm to freshman George Pickens opened Georgia's second drive, but the Bulldogs elected for a 29-yard Rodrigo Blankenship field goal on fourth-and-1 from the 12 for a 10-0 lead.
Blankenship connected from 41 yards out to extend Georgia's advantage to 13-0 with 1:08 left in the opening quarter.
The Bulldogs opened the second quarter with Fromm throwing to the right sideline for Dominick Sanders, who broke free at midfield for a 60-yard touchdown and a 20-0 lead.
Fromm had an even shorter throw result in a touchdown on Georgia's fifth possession, when he dumped a screen to Swift, who got loose for a 48-yard score that made it 27-0 with 10:21 to go before halftime.
"Jake did a great job of setting that screen up," Swift said, "and the O-line did a great job of covering it down the field."
Saturday provided another big stage for several Bulldogs who may not get as much action against the Fighting Irish or when Southeastern Conference play resumes. Backup quarterback Stetson Bennett was 9-of-10 passing for 109 yards, and freshman running back Kenny McIntosh had a 62-yard run with 9:07 remaining to cap the scoring.
Arkansas State was held to minus-12 rushing yards in the first quarter and punted on its first five possessions. Smart challenged his defensive backs, especially the cornerbacks, last week to contain the Red Wolves and their short passing game, and the Bulldogs responded by holding starting quarterback Logan Bonner to 124 yards.
"We've come a long way in three games," Georgia senior safety J.R. Reed said. "I thought our secondary did a great job today. They grew up some and won their share of matchups."
Georgia held a 551-114 advantage in yards through three quarters and finished with a 656-220 edge. The 656 yards are the fifth-most in Bulldogs history, while the shutout was the first for the Bulldogs since last season's opening win over Austin Peay.
Those were not numbers displayed by a team looking ahead.
"We didn't play Notre Dame today," Swift said. "We played Arkansas State."
Contact David Paschall at dpaschall@timesfreepress.com or 423-757-6524. Follow him on Twitter @DavidSPaschall.
Tweets by DavidSPaschall