Nearly a century after the Tennessee Valley Authority was created to help harness the power of the Tennessee River, the federal utility is looking to the sun for more of its power.
TVA, which boosted its solar energy capacity by 44% in the past year, is seeking to buy even more solar power for future power generation.
TVA is soliciting proposals for the next month from solar power developers to add another 200 megawatts of solar energy generation that can be brought online by the end of 2023. TVA will receive bids until April 24 and announce its selected providers by this fall.
In a similar request for proposals last year, TVA ended up contracting for 684 megawatts of solar - more than three times the orginally requested 200 megawatts -when the prices bid for such power proved more favorable than some other alternative power sources.
"We know that large scale solar costs about 80% less than most rooftop solar power," TVA spokesman Scott Fiedler said. "So it just makes sense to move to these bigger, utility-scale solar farms, especially as we see more companies like Google and Facebook wanting to buy renewable power."
TVA is buying more solar power and preparing to produce more solar energy itself on 2,474 acres recently acquired or optioned in Alabama. The new solar power will help replace many of the oldest of the 59 coal-fired generating units TVA once operated and are now being phased out and to meet the growing business demand for renewable energy.
TVA procured more than 1,300 megawatts of solar on behalf of customers through similar requests for proposals in 2018 and 2019 and TVA's long-term power plan envisions up to 14 gigawatts of solar power capacity for TVA by 2038.
Document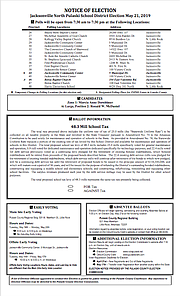 To be sure, solar power remains only a tiny share of more than 20,000 megawatts of TVA's generating or purchased power agreements it uses to supply nearly 10 million people in its 7-state region. Environmental activists eager for more renewable power criticize TVA for not keeping pace with the growth in solar power generation in nearby Georgia, North Carolina or Florida.
TVA, which previously paid a premium to those who generated power sold back to TVA from rooftop solar panels, has gradually cut the price paid to TVA consumers for such power. TVA also imposed higher grid access fees, rather than just variable power charges, which tends to discourage individual business or residential development of solar.
"That has effectively killed rooftop solar and leaves TVA behind most other utilities in the Southeast in the share of power it gets from solar," said Stephen Smith, executive director of the Southern Alliance for Clean Energy.
But Fiedler said rooftop solar typically costs the utility about 15 certs per kilowatt-hour, while major utility-scale solar farms can generate power for the equivalent of 3 to 4 cents per kilwathour.
TVA President Jeff Lyash insists he is eager to expand the share of TVA's power generated by renewable power and other non-carbon sources. Lyash noted that both Nashville Electric Service and Knoxville Utilities Board are using TVA's new Green Invest program to build solar farms to serve local businesses and colleges that want only renewable power.
In Chattanooga, TVA helped support EPB's solar share program to allow local residents to buy into a utility-scale solar farm built along Holtzclaw Avenue next to EPB's distribution facility.
Fiedler said TVA is also a leader in carbon reduction with nearly 60 percent carbon-free energy generation. Because TVA gets about 10% of its power from the hydroelectric dams the utility was founded upon in the 1930s and gets over 40% of its power from its seven nuclear reactors, TVA's share of non-carbon power is nearly twice the industry average.