Founded in 2007 as a women's road race cycling team, the Velo Vixens disbanded into multiple race teams over time. Yet amidst this change arose a demand for a women's cycling community that encouraged inclusivity and camaraderie, free from the expectations of a traditional race team. In response, the Vixen legacy endured, embracing a fresh motto: "uniting women for sport, joy, healthy competition and lasting friendships."
Presently, the club members participate in activities beyond cycling, such as running, hiking and swimming together. As Chattanooga's only multi-sport and cycling club for women, the Vixens have transformed their club into a welcoming environment where women can participate in sports without the pressures of competition.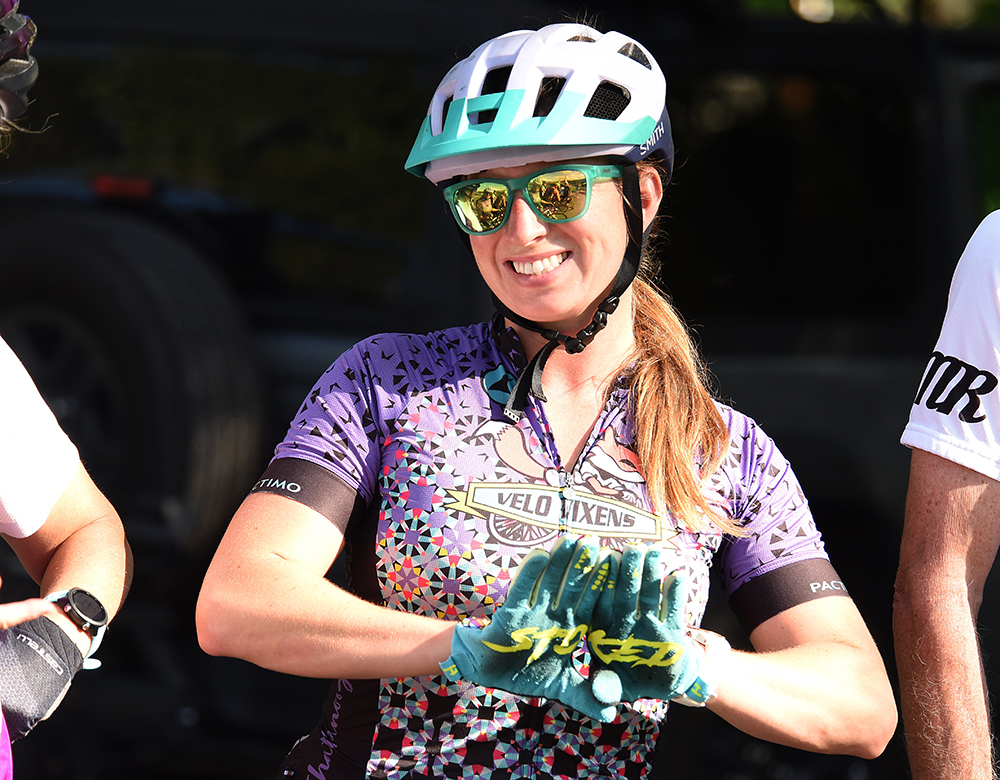 Staff photo by Matt Hamilton/ Ashley Main prepares to ride with the Velo Vixens.

Ashley Main, president of Velo Vixens, says the club provides a space for women to find representation in sports and encourages a strong sense of belonging within the community.
"For me, it was a place to meet other women and make long-lasting friendships," Main said. "It helps bring us together. When I began riding, I rode mostly with guys, so it was a breath of fresh air to be able to ride with women — to just be able to learn from one another since we come from all different walks of life."
Women of all cycling experience levels can join the Vixens on their weekly ride through north Chattanooga, where the club partners with Chattanooga Bicycle Club. The club also encourages women of all abilities to attend its mountain bike rides every third Thursday of the month, when they partner with SORBA (Southern Off-Road Bicycle Association) Chattanooga.
After their weekly and monthly rides, the Vixens customarily conclude with a meet-and-greet session, offering a chance for the women to come together while enjoying food and drinks.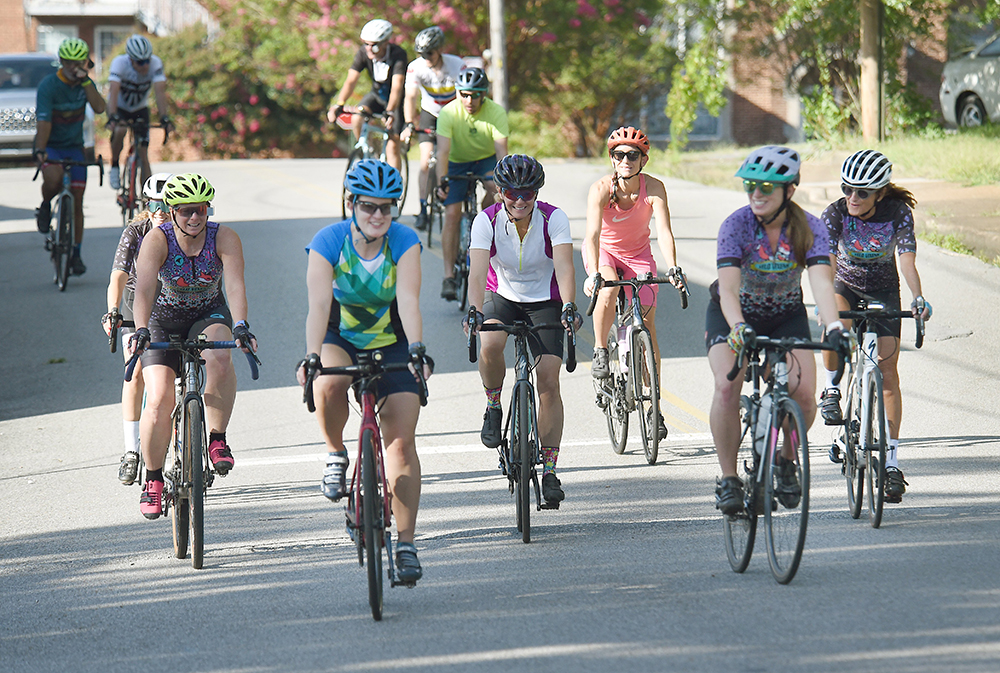 Staff photo by Matt Hamilton/ The Velo Vixens begin their ride in Red Bank.

Through its multiple partnerships, the club encourages volunteerism and community outreach. With SORBA, the women will trail-build and repair trails. Some Vixens have led Chattanooga foot races such as the Four Bridges Half Marathon. Others have volunteered with Girls Inc. and young girl's mountain bike summer camps.
For some members of the Vixens, being a part of the club has had a lasting impact on who they are as women.
"I'm thankful to be a part of this group because while I may not know everyone, I always feel supported as an athlete," said club member Janelle Wagoner. "The Vixens provide a community where we can ask questions, share expertise, try new things and celebrate our successes. I'm always proud to race in a Vixens jersey and am always congratulated on my performance, no matter how great or small."
Club vice-president Monica Desjardins added, "I've really enjoyed organizing events, working with a group of like-minded ladies, working with other organizations in the community for volunteer projects and organizing outings for the club."
The Vixens welcome women to join their weekly or monthly rides free of charge without membership. Membership can be purchased at velovixens.net. With a $50 annual membership fee, members receive discounts at bike shops, fitness clubs and restaurants. Also included are various cycling skills clinics.