Following a successful career as a health-care executive at Erlanger Health System in Chattanooga, Donna Bourdon is spending her retirement traveling the world and teaching others to photograph wildlife. Her subjects range from sandhill cranes in nearby Birchwood to cheetahs in Africa, bald eagles in Alaska and wild horses in France.
Bourdon has always had an interest in photography, which she's been doing since she was a teenager and dreamed of becoming a photographer for National Geographic. She started photographing at a high level about a decade ago, when she began studying under some of the world's top wildlife photographers, including Denise Ippolito.
Bourdon met Ippolito when she spoke to the Photographic Society of Chattanooga in 2013. Bourdon then became a "groupie," traveling to Ippolito's workshops and honing her skills under her mentorship, she explains. When Ippolito decided to expand her business, she asked Bourdon to join her in leading workshops around the world.
Bourdon stresses that good wildlife photography requires not only specialized equipment, but also specialized skills.
"I don't want it to sound like it's all about equipment, but you certainly have to have some basic gear to be able to successfully shoot wildlife," she says. "But then, it's also the skill and the patience to do it. I have a lot of patience, so it's not unusual for me to sit out in the woods or on the lake or at a nest for hours upon hours, waiting for some action to happen."
Bourdon will wait in one spot for five or six hours at a time in order to get a shot she wants, she says.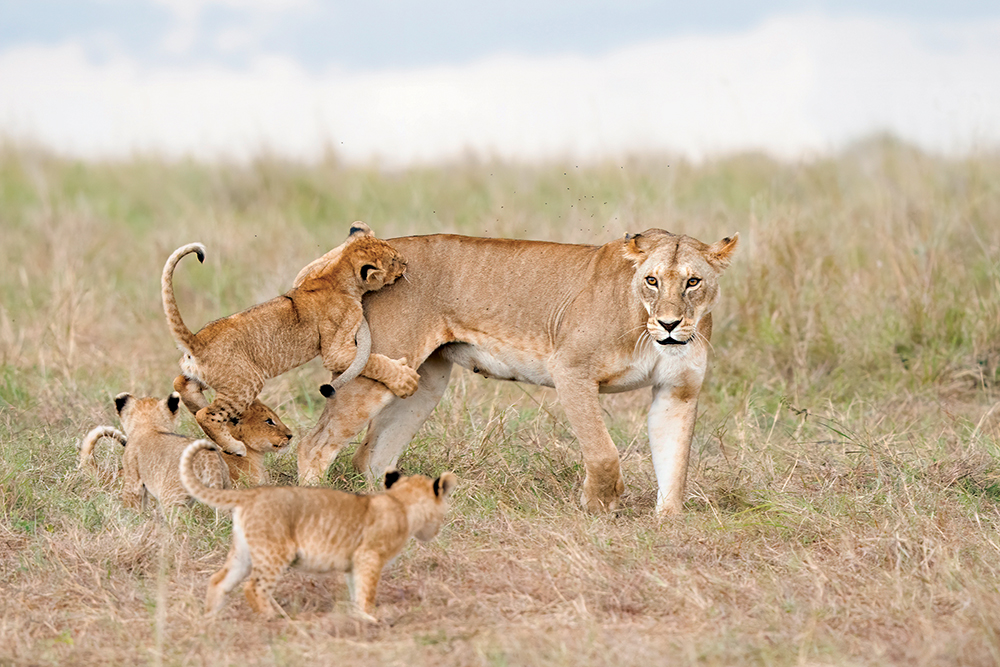 Photo by Donna Bourdon

During her workshops, she helps participants who are accustomed to using their camera's automatic settings become comfortable with manually adjusting settings such as shutter speed, ISO and aperture to get the right exposure for their subject. Then she focuses on composition techniques, such as placement of the horizon line to avoid cutting through the subject, or shooting animals as they move toward the camera rather than away from the camera.
When traveling to an area to shoot specific types of animals, Bourdon often researches the behaviors of those animals so she can predict what they will be doing while she's there, whether that's hunting, rearing their young or searching for mates. In Africa, she relies on native guides familiar with the territories of certain animals to determine where she is most likely to find the animals she wants to photograph.
Research also allows her to avoid interfering with the behavior of wildlife that she's observing and documenting with photography, she says.
"When you start chasing animals and they start moving away from whatever it is they were doing, they can miss a meal, or they can miss attracting a mate, and then that's the end of their breeding season," Bourdon says. "So you don't want to be doing something that's interfering with them."
Ippolita chooses the workshop locations and decides whether she or Bourdon will lead them.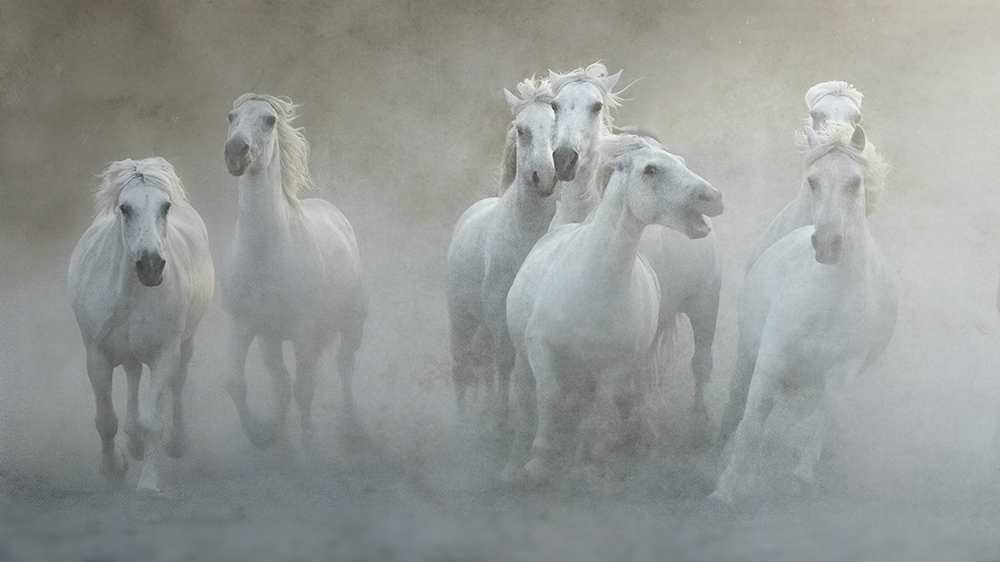 Photo by Donna Bourdon
"We look for places where there are concentrations of animals, or we look for places where there's a rare animal that we're trying to see," Bourdon says of the workshop destinations.
They typically do two to three trips to Africa each year, as well as one or two workshops in the Falkland Islands, an archipelago in the South Atlantic known for its abundance of birds such as black-browed albatross and penguins. The business also offers an annual trip to Alaska to photograph bald eagles that congregate there in the wintertime.
During a workshop to photograph polar bears in Svalbard, Norway, earlier this year, the group spotted polar bears on just one day of the trip.
"We didn't see them in the numbers that we would have liked to have seen because that species is much more unpredictable, but it's a species that we're intensely interested in, and that's why we went," she says. "You're never guaranteed that you're going to see something, and with that particular species, it's particularly difficult."
They also do three trips to Florida each year during the springtime, when the state's birds are most photogenic.
"All of the birds are in their breeding plumage, and they're just particularly spectacular and doing a lot of interesting behaviors," Bourdon says.
When asked her favorite spots to photograph wildlife, Bourdon says she would never turn down a trip to Africa.
Photo by Donna Bourdon

"It's always intense, and it's always amazing," she says of wildlife in Africa. "But there's plenty of wildlife right here in our own backyard."
She names the Hiwassee Wildlife Refuge, which attracts swarms of sandhill cranes from November through March as they migrate south, as one of her happy places. Bourdon also loves photographing songbirds on sunflowers and hummingbirds in her backyard, located in Decatur, Tennessee, along the Tennessee River.
Small birds are the most difficult subjects, she says, because they move quickly and erratically. Larger, slow-moving animals are easier to photograph, but finding them is often a challenge, Bourdon adds.
She recently expanded her photography workshop offerings to include flower photography — the first one focused on dahlias, another passion of Bourdon's. A member of the Tennessee Dahlia Society, Bourdon has been growing dahlias — popular with photographers for their variety and beauty — for 25 years. Although it's one of the rare workshops she's led in Chattanooga, everyone who registered for the sold-out class is from outside the area, she says.
On Bourdon's bucket list is a trip combining Antarctica and the southern part of the country of Georgia, home to huge penguin colonies.