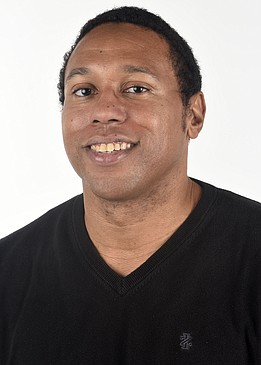 Gene has been with the Times Free Press since July 2008. Prior to that, he spent three years covering sports for the Cleveland Daily Banner. He now covers Tennessee athletics, focusing on football and basketball. Prior to that he spent five years in the same capacity, covering UTC.
Gene spent three years playing college basketball, then played a year of semi-professional before starting with the Cleveland Daily Banner in 2005. His passion is basketball, but he loves all sports of all kinds. He does consider himself a fan of the Bulls (NBA), 49ers (NFL) and is attempting a new-found fandom of the Miami Marlins and Florida Panthers.
Gene lives in Cleveland and has a 14-year old son, Judah.
Gino Appleberry played his role.

UTC beat writer Gene Henley breaks down the Mocs' win at Wofford.

The UTC football team is 4-1 for the second consecutive year, but getting the latest win took some fourth-quarter work Saturday night at Wofford.