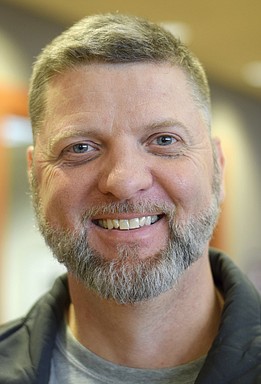 Stephen has covered sports in the tri-state area for the Times Free Press for more than 26 years and was named Sports Editor in February of 2015 after 10 years as assistant sports editor, where he oversaw the prep sports staff. Stephen is among the most decorated writers in the TFP newsroom, having won 54 awards at the state, regional and national level ranging from investigative work to feature and news writing, including 22 awards in the past three years. Stephen was named one of the top 10 sports writers in the nation at the Associated Press Sports Editors' conference in Kissimmee Fla., in 2012, and has been recognized by the Society of Professional Journalists with Green Eyeshade southeast regional awards three times, where his work was noted for its high standards of ethical journalism. He received an Associated Press national award for a season-long story following the Taft Youth Center football team, became the first writer from the TFP staff to win first-place as the state's top overall sports writer by the Associated Press Media Editors and has also been named the state's overall Writer of the Year three times in the past four years. He has been awarded the state's top prep writer a record 18 times, including each of the past six years, is the first writer on the TFP staff to win the prestigious Lawrenceburg Quarterback Club's Sports Writer of the Year and was recognized with the Tennessee Secondary School Athletic Association's Sportsmanship Award for Contributor of the Year in the state.
He is also a regular contributor previewing and highlighting prep football on local television. In 2013, Stephen co-authored a book about University of Tennessee football entitled "Game Of My Life". Stephen is a lifelong Chattanooga area resident and has two children, Riley and Lauren.
The Times Free Press has accomplished something most of the SEC, including Alabama's acclaimed defense, could not last fall.

Although Brainerd refused to go away, ultimately the Panthers simply had no answer for Jahvin Carter.

Whit Muschamp decided there was no need to delay his decision any longer.