At a time when educators are focused on improving graduation rates, North Georgia schools are fighting to keep the employees that help them do so.
A survey of six area districts shows one cut all its graduation coaches and two others reduced their numbers. Graduation coaches work with students who are in danger of dropping out.
"We cut our middle school coach this year because of lack of funding," said Patty Priest, superintendent of Dade County's four-school system. The coach moved to a teaching position, she said.
"I hope we do not have to cut our high school coach, but I really do not know at this time," Mrs. Priest said.
She and other officials said a change in the way graduation coaches are funded made them vulnerable to cuts.
"The state funded it for a few years and then they rolled it into QBE (Quality Basic Education funding formulas), which made the money virtually disappear," Mrs. Priest said. "When you do that, it really loses its identity."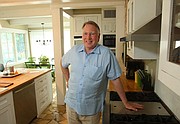 The Associated Press has reported that many Peach State school systems are trying to balance the books by cutting graduation coaches. The AP reports that 170 of 840 graduation coach jobs in Georgia -- about 20 percent -- have been cut since last year, and expectations are that those numbers will worsen as the state continues to slash school budgets.
Catoosa County graduation coach Amanda Atkins said she doesn't believe her job will face the budget ax, at least for now.
Catoosa officials are "doing everything possible to not have to cut any jobs during this economic crisis," said Ms. Atkins, the coach at Lakeview-Fort Oglethorpe High School.
An $8.6 million funding plunge spelled the end last year for Whitfield County's nine graduation coach posts, system spokesman Eric Beavers said.
"Our budgeted state funding dropped from $77.9 million in fiscal 2009 to $69.3 million this year," Mr. Beavers said.
"After considering what was best for students, we chose to exchange the nine graduation coach positions for teaching positions to keep teachers in the classroom," he said. "We were able to place five of the nine graduation coaches in other positions throughout the district."
Byron Ballard, Dade County High School's lone graduation coach, said he's not worried about his position being cut, although he expects it.
"I believe they'd like to fund it again, but I just don't see how that's going to work," he said.
Chickamauga City Schools spokeswoman Jenny Vowell said her system cut one of its two coaches after the funding changes but kept the high school graduation coach because of the post's positive impact.
Gov. Sonny Perdue started the graduation coach program in 2006 and last year credited it with a 10-percent decrease in dropouts over two consecutive years, as graduation rates rose statewide from 72 percent in 2007 to 79 percent.
Walker County hasn't cut any of its coaches, though one of its initial six coaches changed positions and job titles, reducing the total by one, said spokeswoman Elaine Womack. That coach moved to Ringgold High as the Career Center coordinator, a position with similar responsibilities, she said.
Coaches are credited for Walker's 10-percent graduation rate improvement over the last five years, Ms. Womack said.
At Dalton Public Schools, spokeswoman Deana Farmer said the system must trim $6 million from its 2011-12 budget, but officials haven't targeted any positions yet.
Catoosa and other systems need graduation coaches because they "play a very important role by focusing on students who are not on track to graduate," Catoosa County Public Schools Superintendent Denia Reese said.
The 16 superintendents who are members of the Northwest Georgia Regional Educational Service Agency "value the contributions of graduation coaches to improvement," said Executive Director Dexter Mills said. But funding challenges mean "each system has its own unique story," he said.