STORM STORIES Community copes with storm
Kenneth and Phyllis Pinker crouched in the bathroom of their Trenton, Ga., home, Phyllis' oxygen tank hissing in the stillness.
Then the house started shaking, a victim of the tornado that would roar through Dade County about 6 p.m. Wednesday, killing at least two people, injuring at least 25 and destroying hundreds of homes.
"It was terrible, like one of those cities in Afghanistan that they bombed," Kenneth said a couple of hours later, holding a spare oxygen tank for his 74-year-old wife, who sat next to him, hunched over in her wheelchair.
"She was crying; we were praying," he said.
A few hours earlier in Chattanooga, the 9-year-old son of Mai Crumley buried his face in his father's shoulder as he was carried to a sport utility vehicle.
In the boy's nearby home, his mother, 41, lay dead, killed when an afternoon storm toppled a tree onto the doublewide trailer in the Shepherd neighborhood near the Chattanooga airport. The boy and his father were tucked in a closet, but Mai Crumley had not yet taken shelter and died in her living room.
Crumley was the only reported fatality in Chattanooga as of late Wednesday.
"This is terrible - especially when that little boy had to watch his mom die," said a neighbor.
Ringgold, Ga., reported a touchdown late Wednesday night, with people reportedly trapped in buildings.
Trenton officials have not released the names of those who died.
Wednesday was a day of records and a night of terror as wave after wave of tornado-laden storms pummeled Southeast Tennessee and North Georgia from dawn until near midnight. Hamilton County alone had 10 tornado warnings through the day.
Hamilton County Emergency Management Chief Bill Tittle termed the day "most unusual."
"Looking at the numbers of tornados and at how many areas are affected, it's the worst I can remember," he said just before 10 p.m. Wednesday. "And it just keeps coming. We're still getting calls for help."
The storms - which also ravaged other communities throughout the Southeast, killing at least 54 - damaged scores of homes here, left 100,000 without power locally, landed 57 people in an emergency Red Cross shelter in Chattanooga and caused serious damage to TVA's power transmission system, forcing a shutdown of the Browns Ferry Nuclear Plant in Athens, Ala.
Brown's Ferry "automatically" shut down all three reactors during a power failure when afternoon storms hit North Alabama, said TVA spokeswoman Barbara Martocci.
TVA spokesman Ray Golden said the plant's emergency systems are running on generators and partial power. Normal cold shutdown is expected to continue without a problem.
The loss of high-voltage transmission lines carrying TVA power in Alabama, Tennessee, Kentucky and Mississippi impaired TVA's ability to power the plant, Golden said.
Hours before the final waves of storms and tornados swept through the region, Tim Troutman, warning coordination meteorologist with the National Weather Service's Morristown, Tenn., office, knew of at least one tornado in Bradley County, as he tried to make his way around downed trees that blocked the roads in the county.
What remained to be seen, he said, was whether other damage from the first wave of storms that began in Trenton, Ga., and recurred in Hamilton County's Lookout Mountain, St. Elmo, Chattanooga, Birchwood and Georgetown also were caused by a tornado - and perhaps the same tornado.
"On a historical scale, you'd have to go back a while to find a day like Wednesday," Troutman said. It would take some time to sort everything out, he said.
"There were so many events, it's hard to tell what we've got," he said.
Emergency responders also were being called late Wednesday to East Brainerd and Ooltewah. And several twisters reportedly touched down in McMinn County.
A DRAMATIC DAY
Photo Gallery
Business Digest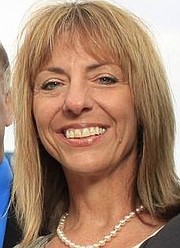 Chattanooga's Scott Rouse was one of the first to see one of the day's first tornadoes Wednesday morning.
A firefighter in Lookout Valley, he looked up to spot a huge funnel cloud descending over Lookout Mountain. When the cloud quickly split into two, the Chattanooga Fire Department senior firefighter and his crew took cover inside Station 20.
"All of a sudden ... trees were coming down, signs blowing. That telephone pole right up the street fell, and when it hit the ground, sparks started going crazy," he said.
The firefighters took shelter in the vault of the fire hall, a building that once served as a bank. When they stepped out again minutes later, they found a different landscape.
Winds had peeled back the roof and smashed the storefront windows of a nearby strip mall. Hundreds of pieces of pink wall insulation littered the streets and plastered chain-link fences. Telephone poles splintered at 90-degree angles. Trees had crushed houses, cars, mobile homes and power lines.
"It's unreal. This is devastating," Rouse said.
Nearby, William Hart and his 3-year-old son, Liam, had a close call.
Hart said they were lying in bed Wednesday morning when he "saw all the rain go horizontal."
"That's when I grabbed him and dove there," he said, pointing at the small space between the foot of the bed and dresser.
"I heard the roof rip off," he said. "The mirror fell over this way and was actually laying on me. And I was just thinking, 'That's the end of it for the both of us.'"
When the storm passed and he carried Liam outside, the only thing left of their doublewide trailer on Aster Avenue was a small corner of the bedroom where he had clutched Liam.
"I know the only reason I'm alive is by the grace of God. He was protecting me and my son," Hart said.
AROUND THE REGION
In Bradley County on Georgetown Road, emergency services struggled to get through a forest that suddenly blanketed Mount Zion Road.
Some people were briefly trapped inside their homes while neighbors, utility and emergency crews worked with chainsaws and heavy equipment to clear the road.
Bradley County Sheriff Jim Ruth said "one person had a gash on their head," but there were no reports of serious injuries.
The morning line of storms passed close to Bradley County's Hopewell Elementary School, and Principal Tim Riggs said he and his staff watched the storm's approach, seeing it turn and veer away from them.
"It lasted about five minutes," Riggs said. "But we had everybody in the hallways for about an hour."
But the students got a treat: With no electricity to prepare lunch, Riggs ordered pizza.
In Marion County, Sheriff Ronnie "Bo" Burnett said the second wave of storms Wednesday afternoon veered to the north, sparing Marion County but headed to Dunlap.
He was right, and Dunlap City Court Clerk Amy Layne said she heard a twister in one of the storms. She was telling a caller that police were seeing funnel clouds around 1:25 p.m.
Then she stopped.
"Do you hear that? They're running our sirens," she said, tension mounting in her voice as the long wail of the town's storm sirens sounded in the background.
The sirens sounded for about 15 minutes before they were turned off with the passing of the storms, she said later. Police had several reports of funnel clouds being spotted, but no damage was reported.
Erlanger and Memorial Health Care System officials reported no serious weather-related injuries.
Power failures forced Memorial Hospital's main Glenwood campus and North Park campus to resort to emergency generators at one point, officials said.
Doctors finished one emergency surgery and all surgeries in progress, but Wednesday's "elective," non-emergency surgeries were postponed to another day, hospital officials said.
LOOKING AHEAD

DJ Baxendale - First Day of Practice
Watch Video
Even after the tornadoes and storms finally passed, flash flood warnings were up for many areas here and across the state.
Wednesday's storms dumped more rain on the region, on top of the 4 to 7 inches that had fallen in West Tennessee from Tuesday to Wednesday.
EPB President Harold DePriest said Wednesday was the worst day for power outages in the 72-year history of EPB, with more than 100,000 customers without power. The power distributor is bringing in contract crews from as far away as the Carolinas and Illinois.
"It's probably going to take us several days to get everybody hooked up again," DePriest said.
The previous worst storm at EPB was the blizzard of March 1993, which cut power to 74,000 customers.
Chattanooga spokesman Richard Beeland said city crews worked all day to clear damage between the storms. Nineteen public works crews concentrated on opening key roads for emergency vehicles and pushing debris out of the road to be picked up later.
Beeland said St. Elmo, Tiftonia and Hixson were reported to have suffered the heaviest damage.
East Ridge officials asked citizens to avoid the city's west side as John Ross Road to South Seminole Drive were closed, along with a number of side streets and connector roads.
Schools in Cleveland, Hamilton County and Bradley County will be closed today.
Staff writers Kelli Gauthier, Beth Burger, Mariann Martin, Dave Flessner, Ben Benton, Chris Carroll, Carey O'Neil, Kate Harrison, Cliff Hightower, Joy Lukachick and Andy Johns contributed to this story.

Rickey Smith - Battle of Rogers Avenue Postgame
Watch Video