Follow @SportsChatt
Document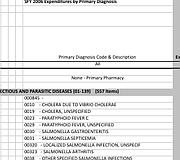 It took the worst recession in U.S. history to coax Tennessee lawmakers into loosening the state's grip on liquor production in 2009.
Three years later, an ongoing tug of war between liquor opponents and pro-business officials has spilled over into Chattanooga's small business arena, with local startup Chattanooga Whiskey Co. caught in the middle.
Until the political impasse is resolved, Chattanooga Whiskey can't be made in Chattanooga.
"We're trying to restart an industry that was completely lost to prohibition," said Joe Ledbetter, co-founder of Chattanooga Whiskey. "We're not talking about cheap brown bag package store liquor, we're talking about Tennessee Whiskey, something like more of a Woodford Reserve."
The Chattanooga Whiskey Co. estimates that a local distillery could yield a dozen jobs and more than $150,000 in yearly tax and tourism dollars annually. But a handful of opponents say they won't tolerate liquor in Hamilton County no matter what the economic benefit.
Ledbetter's venture has so far been successful. He sold out of 900 cases in less than eight weeks, he said, and is currently launching in Georgia, Kentucky, South Carolina and Washington, D.C.
The only downside to the business is that the liquor -- and jobs -- are both being created in Indiana for legal reasons.
Company founders want that to change.
distilling it down
Aside from a brief interruption during Prohibition, Jack Daniel's and George Dickel grew Tennessee whiskey production into an liquid empire beginning in the 1800s. Until recently, they have had few competitors thanks to state rules that allowed liquor distillation in only three counties -- Lincoln, Moore and Coffee.
Then in 2009, a group of lawmakers voted 57-26 to grease the rails for those looking to build whiskey distilleries.
The Tennessee code now allows county commissions to quickly approve liquor production in counties that already allow its sale in restaurants and stores, doing away with the long process of gathering thousands of signatures to get whiskey on the ballot.
The law opened up 41 additional counties to liquor production, but not Hamilton County. The county, as well as several others, were included in early drafts but were excluded from the bill in a final conference committee report that ironed out differences between House and Senate versions of the bill.
Just last week, state Attorney General Bob Cooper confirmed that because Hamilton County was left out of the law, Hamilton County commissioners don't have authority to approve the manufacture of whiskey in the county.
next steps
That means that for now, Chattanooga residents can drink whiskey but they can't manufacture it until the legislature reverses itself.
Two Democratic members of the local legislative delegation -- Rep. Tommie Brown and Rep. JoAnne Favors -- supported the initial plan that would have allowed the distillation of liquor in Hamilton. Rep. Vince Dean, R-East Ridge, also supported allowing Hamilton County to produce liquor.
But the bill was later changed by a House and Senate conference committee to exclude various counties, including Hamilton.
Rep. Richard Floyd, R-Chattanooga, was vehement in his opposition to having a whiskey distillery in Chattanooga, and remains adamant about it three years later.
"I tell you alcohol kills more people every year than all illegal drugs put together," Floyd said, noting he has a friend whose only son was recently killed by a drunken driver. "People who make it [alcohol], people who sell it and people who buy it, they have a share of responsibility [in such deaths.]"
"By my faith, I vote against every alcohol bill. I'd vote twice if I could," he said.
Sen. Andy Berke said he voted against the bill when it originally passed as well as the conference committee report because it was "confusing."
"It seemed to set up a number of different routes and overall didn't seem like it was going to help the entire state," Berke said, adding his "no" vote came in "part because I thought it was confusing as to how Hamilton County was treated."
While Favors said the issue is job creation and new tax revenue, Floyd rejects such talk, saying, "We'd sell our souls to the devil for money."
Several members of the delegation like House Majority Leader Gerald McCormick, R-Chattanooga, said they would work in 2013 to allow whiskey production in Hamilton County, but only if local officials speak up.
State Rep. Joe Carr, R-Lascassas, who proposed the 2009 measure, said he would happily add Hamilton County to the list of counties allowed to produce liquor -- but not until local lawmakers give the OK.
"I will not do it in opposition to the Hamilton County delegation," Carr said. "If they want to come back in, I need the county commission telling me they want back in."
local agreement
So far, however, both sides are talking past each other.
County Commissioner Greg Beck, who opposed local liquor production, said his constituents have yet to demand the distillery.
"Not now, not ever," Beck said when asked if he would support the measure.
Ledbetter, on the other hand, said that though he expected opposition from Baptist groups traditionally opposed to liquor, locals have been supportive and the company's Facebook page has 12,023 likes.
"Both [partner] Tim [Piersant] and I are Presbyterians, but our fear was that a group was going to come up and say, we don't want whiskey in our town, and honestly that has not happened at all," Ledbetter said.
Beck said he would vote his conscience if the matter came before the commission, regardless of the economic benefits.
"I wouldn't be able to sleep with myself for approving something that would eventually be in the hands of kids or people susceptible to alcoholism, or that could cause the breakup of families and the loss of jobs," Beck said.
Most local officials support the distillery, or at least say they're open to it.
Warren Mackey, a commissioner from the county's 4th District, said he would do whatever it took to bring whiskey production back to Chattanooga.
"People are selling beer and liquor and wine all over the world, and if that's going to be the case, I'd love to see some local residents make money and create businesses, jobs and opportunities as much as any other community," Mackey said.
Even Hamilton County Mayor Jim Coppinger supports the distillery.
"What I support in this county is the opportunity to create jobs and bring businesses here, and that's what Chattanooga Whiskey is trying to do," Coppinger said.
whiskey wanted
If local officials can't agree on a course of action, the other option is a local referendum, similar to the process of recalling a mayor.
Whiskey backers would need to get roughly 15,000 voter signatures to get the issue on the ballot, appealing directly to Hamilton County residents.
It's the exact situation the 2009 law was written to eliminate, said Carr, who at the time called the process "difficult and capricious."
"If the county has already determined that they can have alcohol in their community, a distillery is just the manufacturing process," Carr said.
Kevin Hudson, an attorney for Miller & Martin, said the earliest the law could change was likely Jan. 1, 2013, although July 1, 2013, is more likely.
It would be a shame to wait any longer and miss out on the craft whiskey movement under way, Piersant said.
"In 1992, a couple guys wanted to do a brewery in Chattanooga, and they had to go all the way to Nashville to get it done," Piersant said. "Now, Craftworks owns over 200 restaurants nationwide and no one even thinks about whether or not we should be brewing beer in Chattanooga."
Contact staff writer Andy Sher at asher@timesfreepress.com or 615-255-0550.
Contact staff writer Ellis Smith at esmith@timesfreepress.com or 423-757-6315.