EYE ON NURSING HOMES• Check the scores and reports for other nursing homes at Medicare's Nursing Home Compare site: www.medicare.gov/nursinghomecompare.• A more user-friendly compilation of that data is ProPublica's "Nursing Home Inspect" project: projects.propublica.org/nursing-homesWHAT IS IMMEDIATE JEOPARDY?Immediate jeopardy is a situation in which a provider's noncompliance with one or more requirements of participation has caused, or is likely to cause serious injury, harm, impairment or death.CLOSE TO HOMECenters for Medicare and Medicaid Services has cited the following local nursing homes for "serious deficiencies" in the past three years.Bradley Health Care & RehabCleveland, Tenn.Serious deficiencies: 7Fines: $443,250 (2011 report)Medicare payment suspensions: 1Total deficiencies: 36Life Care Center Of East RidgeEast RidgeSerious deficiencies: 6Fines: $195,715 (2011 report)Medicare payment suspensions: 1Total deficiencies: 30Life Care Center Of Rhea CountyDayton, Tenn.Serious deficiencies: 2Fines: $23,660 (2013 report)Medicare payment suspensions: 0Total deficiencies: 16Alexian Village Of TennesseeSignal MountainSerious deficiencies: 3Fines: $6,500 (2013 report)Medicare payment suspensions: 0Total deficiencies: 26Source: ProPublica Nursing Home InspectBY THE NUMBERSViolations since Jan. 1, 2011:Tennessee321 -- nursing homes35 -- homes with serious deficiencies$4.7M -- paid in penalties17 -- Medicare payment suspensionsGeorgia357 -- nursing homes31 -- homes with serious deficiencies$3.17M -- paid in penalties12 -- Medicare payment suspensionsAlabama228 -- nursing homes24 -- homes with serious deficiencies$2.01M -- paid in penalties11 -- Medicare payment suspensionsSource: ProPublica Nursing Home Inspect
VIDEO
This story is featured in today's TimesFreePress newscast.
Document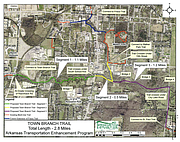 A year ago this week, a 66-year-old resident at Alexian Village of Tennessee Healthcare and Rehabilitation Center tumbled off her bed as a nurse's assistant was turning her.
Other staff members at the Signal Mountain facility arrived to find the woman, who is unnamed in the report, sprawled on the floor, her leg dangling over her roommate's bedside table with a four-inch laceration on her calf and blood pooling on the floor. She had a large knot on her forehead.
An EMS crew with the local fire department was called to help lift the resident, who weighed more than 400 pounds, back onto the bed. She received stitches in her calf, and had X-rays of her leg and foot that showed no fractures. She had bruises all over her body.
Later in the day she complained that she could not move her leg, and that she was suffering from nausea and retching. Blood checks revealed dangerously low hemoglobin levels -- an indicator of anemia or bleeding -- but the resident refused to be taken to the hospital, staff members later said.
Fourteen hours after the fall, the woman was dead.
A staff physician found that the woman had not died from her diagnosed illness, but from internal bleeding -- bleeding that began because of the fall.
The July 9, 2012, incident prompted a state investigation that determined in February that the nursing home, which houses about 100 residents, had committed an "immediate jeopardy" violation -- one of the most serious in the scale of federal safety violations.
In the tri-state area, there are just over 900 registered nursing homes, and 90 "serious deficiency" findings were issued in the past three years.
Closer to home, four nursing homes in the Chattanooga region have been cited for serious deficiencies since Jan. 1, 2011, according to Medicare data.
A "serious deficiency" basically means that there has been a threat to the patient's safety, or there is the potential for a patient's life to be endangered.
Life Care Center of Rhea County also was cited for a serious deficiency in February, for an incident that involved a bruise discovered on one resident's arm. The bruise had not been properly reported by staff, and its cause had not been investigated, the report says.
Of all the recent local investigations, only the Alexian violation involved a fatality.
"The facility's failure to ensure Resident #1's care plan was followed and the required safe assistance was provided when turning the bedridden resident resulted in a fall from the bed with multiple bodily injuries and sudden death," the Centers for Medicare & Medicaid Services report reads. "The facility's failure placed Resident #1 in immediate jeopardy."
Based on its investigation, Centers for Medicare & Medicaid Services determined that Alexian "failed to follow the resident's individualized care plan," and that supervising nurses had failed to report poor practices.
Alexian responded to the citation by saying it conducted a "root cause analysis" in the days after the incident, and that they implemented changes like a new electronic care plan system, and increased training for nursing staff to ensure their understanding of individual care plans.
Alexian's plan of correction was accepted by Medicare later in February, and the facility is no longer in immediate jeopardy status. Alexian ended up being fined $6,500 by Medicare. Alexian has received no citations since.
Robin Baschnagel, president and CEO of Alexian Village, sent a statement last week saying the facility had taken "serious and aggressive steps to address the occurrence" and have taken "appropriate measures" to prevent future incidents of this kind.
"Alexian Village has provided compassionate and professional healthcare services to our seniors for 75 years," Baschnagel's statement said. "It's a place where residents and patients are treated with the utmost care and respect. It's a place where professionals are dedicated to the well-being of those entrusted to their care. Despite our efforts, unfortunate accidents can occur. When this happens, we act promptly to gather the facts, communicate with families, and identify any steps we can take to improve our processes and procedures."
•••
Trudy Mott, the long-term care ombudsman for Southeast Tennessee, acknowledged that isolated accidents do occur at nursing homes. People are people, she said. But it's not excusable.
Mott, who is an advocate for nursing home residents, added that a facility's "culture" of care and its level of supervision can have drastic impact on the kinds of habits individual nursing staff develop.
"You can say what your staff is not going to do. But they're still going to make their own choices, especially if they're doing the same job every day," said Mott. "In this CNA's thinking, she had probably done this before and thought it was fine. If she had known her action would cause the death of this lady, she would not have done it. ... But that's why there is a care plan for that individual. If that's not being followed, that's a problem."
Over the course of interviews with staff members at Alexian, investigators found that the resident's care plan had required two people to handle the resident's lifting and turning.
Despite this, a number of CNAs and a supervisor admitted that this was not always the practice.
The nurse's assistant who was turning the resident when she fell said in initial interviews that she did not know that two people were required for the resident's physical care, and said that "nobody educated me or gave me any disciplinary action" in relation to the incident.
She said in a later interview that her memory had been "blurry" during prior questioning, and that she now recalled that she had been trained to know the resident's care plan and that she knew she wasn't supposed to turn the resident alone. She had just figured she could do it herself.
One supervising nurse said that she "didn't realize or even think" that one person could possibly turn the resident.
"It was not safe for one to assist [resident] in turning, incontinence care ... the potential for harm was so much greater," the nurse said.
Mott is an advocate for the elderly in 10 counties, mediating between residents, families and facilities.
"I tell [administrators] all the time. This is somebody's mother, grandmother, grandfather. They're dependent on you to provide the care, and when you don't do that, you're jeopardizing them," she said. "I don't care if it's hurting a toe or them falling out of the chair. We've got a long way to go in long term care, as far as taking care of our elderly."
•••
All nursing homes are surveyed on a regular basis, and others are subject to special surveys when complaints are filed.
Immediate jeopardy findings -- which are so serious that Medicare threatens to terminate its payments to the facility if improvements are not made -- are not common in East Tennessee, said Mott.
"Throughout the U.S., it's unfortunately common," she added.
The most important way to improve nursing home facilities is not surveys and penalties, said Mott, but family involvement.
"We have so many families who just drop them off and just go see them on birthdays," said Mott. "I always advise family, check on your loved ones. Go different times. Ask questions. Check the temperature of the food, how their medications are administered. We have to help make these facilities better. "
Consistent environments can be cultivated by creating good work environments for staff members, she said. Workers need to have shifts and duties rotated to prevent stagnancy and burnout, she said. There needs to be regular training and better ways to supervise employees.
A nursing home a resident enters may not be the same nursing home he lives in two years later, due to staff turnover and shifting finances.
"Keep in mind when reading these reports, the quality of a nursing home may get much better or much worse in a short period of time," cautions a statement on Medicare's Nursing Home Compare website. "These changes can occur when a nursing home's administrator or ownership changes, or when a nursing home's finances suddenly change."
Contact staff writer Kate Harrison at kharrison@timesfreepress.com or 423-757-6673.