Photo Gallery
'Nightmare for our city'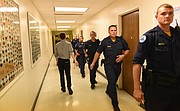 Read more
Two of four Marines killed in Chattanooga identifiedChattanooga shooting FAQ Who was Mohammad Youssef Abdulazeez? UTC students, local community mourn at prayer vigil Minute-by-minute coverage of the Chattanooga shooting that killed four Marines Chattanoogans reach out on Instagram after tragic shooting Timeline of terror in Chattanooga shootings Community grieves, gathers for prayers in wake of tragedy Nightmare for city: Federal investigation vowed after four Marines killed in shooting Sympathy for victims pours in following Chattanooga shootings Eyewitnesses recount moments of violent tragedy Latest national news on Chattanooga shootings: authorities searching gunman's computer Cook: On a normal Thursday morning, everything changed Tragedy will not define us, our city will heal Shooting shatter's city's sense of innocence
Photo Gallery
Haunted House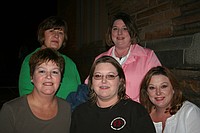 The annual EMOBA Haunted House is busy scaring people for 2 weeks out of the year...
Prayer vigils
* At UTC, the Student Veterans Organization is holding a vigil on campus at 9 a.m. today at the Fifth Street flagpole, open to all the public. * The Bessie Smith Cultural Center will be hosting a prayer vigil on the lawn of the center today at 5:30 p.m. to pray for the City of Chattanooga. * Olivet Baptist Church will have an interfaith prayer vigil at 5:30 p.m.
What we know
* Multiple shots were fired at two military centers in Chattanooga * A gunman was killed * There is no longer an active shooting situation * Five are dead, including four Marines and the shooter * A police officer was shot and is in stable condition * No motive is currently known for the attack
Recent military shootings
April 2014: Iraq War veteran Ivan A. Lopez, 34, opened fire on Fort Hood in Killeen, Texas. Lopez, who was being treated for depression and was under evaluation for post-traumatic stress disorder, killed three and injured 16 others before he shot himself as police closed in. March 2014: Navy Petty Officer 2nd Class Mark Mayo, 24, was killed when he jumped between a gun-carrying civilian, Jeffrey Savage, who was after a female sailor. Navy security killed Savage. Sept. 2013: Aaron Alexis, a delusion government contractor who thought he was being controlled by radio waves, opened fire randomly inside the Navy Yard complex in Washington, D.C., killing 12 and injuring four. June 2013: Alvin Roundtree allegedly shot his common-law wife, Army Capt. Mona McFadden, at the Army Medical Department Center and School in San Antonio, Texas. April 2013: Fort Knox, Ky., soldier Marquinta E. Jacobs was charged with in the shooting death of Lloyd Gibert, a civilian employer at a Fort Knox. March 2013: Marine Sgt. Eusebrio Lopez shot and killed Corporal Jacob Wooley, a field radio operator, and Lance Corporal Sara Castromata, a warehouse clerk at Marine Corps Base Quantico's Officer Candidates School in Quantico, Va. Source: NBC
Thursday's coverage
* Live updates * Sympathy for victims pours in following Chattanooga shootings * What we know about the shooter * Latest national updates on Chattanooga * Eyewitnesses recount moments of tragedy
In an attack that Chattanooga's mayor called "a nightmare for our city," a 24-year-old man killed four U.S. Marines and wounded two other servicemen and a police officer in shootings at a military recruitment center and a reserve center Thursday morning.
Hundreds of federal authorities swarmed to the city to launch a joint terrorism investigation.
"Somebody brutally and brazenly attacked members of our armed services," Chattanooga Police Chief Fred Fletcher said.
None of the victims had been identified by Thursday night except for Chattanooga Police Officer Dennis Pedigo, who was shot in the ankle and was listed in stable condition.
The gunman, identified as Hixson resident Mohammad Youssef Abdulazeez, was also killed.
United States Attorney Bill Killian initially said the attack was being investigated as "an act of domestic terrorism," but later said the investigation was still too preliminary for such a label.
Within minutes after the shootings began around 10:45 a.m. the Lee Highway and Amnicola Highway areas were fully locked down as hundreds of law enforcement vehicles descended upon the scene and ambulances careened towards the hospital. Federal and state officials later praised the "magnificent" and "extraordinary" response during a briefing for Gov. Bill Haslam in Chattanooga.
By Thursday's end, hundreds of federal agents had been dispatched to the city as the Federal Bureau of Investigation took the lead in the investigation, said Ed Reinhold, special agent in charge.
President Barack Obama called the shooting a "heartbreaking circumstance" and promised a thorough and prompt investigation into the attack.
Federal officials said that Abdulazeez, a Red Bank High School boxer and University of Tennessee at Chattanooga engineering graduate, had not been on their radar before the attack.
The FBI reported Abdulazeez was armed with multiple weapons when he opened fire at a U.S. military recruiting center on Lee Highway. Witnesses said he fired many rounds from a high-powered rifle.
He then drove a silver Ford Mustang convertible to the U.S. Naval and Marine Reserve Center on Amnicola Highway near the Tennessee Riverpark, where he killed four Marines, according to authorities.
During the attack on Amnicola Highway, numerous Chattanooga and Hamilton County officers "actively and enthusiastically" engaged the suspect, Fletcher said.
Reinhold would not say whether Abdulazeez died by his own hand or was killed by law enforcement, but he did say officers "were able to neutralize the threat."
Fletcher said Chattanooga police officers "saved lives today."
Chattanooga Mayor Andy Berke said that "it is incomprehensible to see what happened and the way that individuals who proudly serve our country were treated."
Victims were rushed to Erlanger, where police officers put the hospital on lockdown. Shortly after the shooting, there were more than half a dozen police cars with lights flashing, and ambulances arrived one after another.
Police officers at Erlanger guarded the door with high-powered rifles. Family members arrived later and were escorted inside by other police officers, who put their arms around the women.
Erlanger's CEO, Kevin Spiegel, said the hospital was on lockdown "so that we could actively manage the disaster."
Later that afternoon, law enforcement surrounded and searched Abdulazeez's home in Hixson. Though officials removed media from the area, The Associated Press reported that two women were later led away from the home.
SCENES OF PANIC
A normal workday for many Chattanoogans swiftly turned to bedlam as the shootings began.
Bobby Gray dropped his son, Nicholas Gray, off at the Lee Highway military recruiting office a little after 10:30 a.m. to sign up for the Air Force.
Less than an hour later, Bobby Gray answered a call from his son.
"Hey, I don't know if you've heard, I'm fine," Nicholas Gray said.
Nicholas Gray told his dad he was sitting at the recruiting desk when the shooting started. An Air Force recruiter started to shout and helped everyone through a back door, where they huddled in a storage unit.
Two Marines ran out the front door after the shooter, trying to stop him, but he sped away.
When Nicholas Gray walked back inside the building, there was a bullet lodged in his camouflage backpack.
"I'm just relieved he's OK," Bobby Gray said of his son.
Multiple witnesses at the Lee Highway site said the driver sprayed bullets into at least four of the five branches of the military's offices before he zoomed away.
Keegan Green, who was laying down mulch across the street at McDonald's, said he saw the shooter unload two clips, never leaving his car. When Green ran across the highway to see if anyone was hurt, the shooter sped away toward Highway 153.
"I'm CPR-certified and I wanted to check to see if anyone was hurt," he said.
Chloe Carter was handing an order out of the McDonald's drive-through window when she heard what sounded like hammers banging. She looked up and saw screaming people running out of businesses across the street.
"I've never seen anything like this," she said.
Keith Wheatley, the property manager of the recruiting center building, said he arrived about five minutes after the shooter left.
When he walked inside he said, "It looked like a TV set."
Bullets were lodged in the walls and in television sets, he said. Four of the five branches of military offices located at the recruiting center had been shot at.
"It was obvious that they were intentionally shooting at all five branches of the military."
At Carquest Auto Parts downhill from the U.S. Army Recruiting Office, counter salesman Fred Wright said he heard the shots, then saw recruiting office personnel come running.
"All of them starting running through the brush and the briars," Wright said. "One of them was yelling, 'Call 911, someone's shooting at us.'"
Workers reported similar scenes around Amnicola Highway as police filled the area and barricaded off a long stretch of the road.
The Marines were killed at the Navy Operational Support Center, often referred to as a "reserve center." The center is home of Battery M, 14th Marines, known as Mike Battery.
It's used by both Navy and Marine personnel to provide training and readiness support for reserve components to support the services. The Navy maintains 123 such facilities across the United States and its territories, according to The Associated Press.
Mike Battery members have deployed three times for service in the Iraq war. During its first deployment, 2004-05, members took part in the Battle of Fallujah, and members deployed stateside to provide aid in New Orleans after Hurricane Katrina.
Carolyn Taylor, who works at Binswanger Glass across Amnicola Highway from the incident site, said she heard what sounded like over 100 gunshots.
"It was eight, 10 rounds at a time," she said. "Several people were shooting."
Taylor said the police arrived and took the employees behind the building.
Chattanooga State Community College, which is down the road from the shooting on Amnicola, was also on lockdown for much of the day.
Police from throughout the region were soon lining the road, blocking off highway exits and diverting traffic. Police vehicles passed through the barricade for hours, some with sirens and lights blaring and others quiet and unmarked. Ambulances came and went.
Lorna Wright arrived at the barricaded intersection of Riverside Drive and Wilcox Boulevard just after noon on Thursday to find her way north blocked. Waved away toward Wilcox Boulevard, Wright pulled over.
Wright's 20-year-old daughter, Lorna Wright Jr., is a manager at the Amnicola Highway Mapco Express, and was the manager on duty when - only two miles away - Abdulazeez opened fire at the U.S. Naval Reserve office.
"She called me," said Wright. "She was scared. She called her dad."
Eventually, Lorna Wright Jr., in her bright green Mapco Express employee shirt, came into view. Mother and daughter embraced near the orange cones blocking off the highway.
Bradley Square Mall in Cleveland, which also has a recruiting office, was also locked down after a "shots fired" call. However, police cleared the mall shortly before 2 p.m., saying all was clear.
A no-fly zone was declared over the crime scene Thursday morning.
INVESTIGATION INTO MOTIVE
Reinhold said the agency's decision to designate the attack as either terrorism or a criminal act would come down to a "determination of the motivation."
"We are looking at every possible avenue, whether it was terrorism, domestic or international, or whether it was a simple criminal act," he said
"We'll do an intense look at him to see what his connections are and look at his friends, family and associates - anybody who is associated with him - to determine the reasons why he did this attack."
Reinhold said while Abdulazeez was the sole shooter, they had not ruled out accomplices.
Friends and acquaintances of the Abdulazeez family say they were practicing Muslims in Chattanooga, though officials did not say whether any radical religious beliefs influenced him.
On Thursday, Bassam Issa, president of the Islamic Society of Greater Chattanooga, condemned the act "in the strongest possible terms as one of cowardice and hate.
"We don't see our community center as a 'Muslim' community; we are Chattanoogans first, and we see ourselves as part of the larger community of Tennesseans grieving today's act," Issa said.
GRIEVING BEGINS
As evening fell, vigils and makeshift memorials popped up around the city as Chattanoogans grieved the fallen.
Killian called the event "a sad day for the United States" and added, "These service members served their country with pride, and they have been the victims of these shootings."
Haslam, who called the situation a "tragedy" and "sickening," came to Chattanooga for a briefing that included members of the local legislative delegation.
Later Thursday, a fellow Marine mourned the loss of his comrades in arms.
Arthur Shaylitsa, a member of "Mike Battery," has been a Marine for one year.
His family emigrated to the U.S. from Ukraine. "We came to this nation with nothing. I just wanted to give back," he said.
Shaylitsa is sure he knows the names of the fellow Marines who died. He trained with them at the operations center on Amnicola Highway, remembering traveling in convoy to Fort Maclellan, Ala., for training and artillery practice.
"The fact that it happened, I've been tearing up all day. We have a tight-knit group. We have a great bond," Shaylitsa said.
He said his unit had been warned to be on a "heightened state of alertness" earlier in the spring.
Normally, he added, "we'd wear the uniform with pride," but since the warning, "I try to be careful what I wear out in public."
Staff writers Joy Lukachick Smith, Alex Green, Joan Garrett McClane, Ellis Smith and Mike Pare contributed to this story.
Contact staff writer Kate Belz at kbelz@times freepress.com.