Photo Gallery
A year later, city remembers Fallen Five
The Marines jogged past the starting line just after 8 a.m. Saturday, chanting a cadence into the already muggy morning air, guidon held high.
To their left was the U.S. Naval and Marine Reserve Center, and to their right hung five framed American flags, a memorial to the five men who died there because of the terrorist attack on July 16, 2015. The five-mile race on the first anniversary of the attack was held to honor and remember those fallen men - so the Marines ran.
And about 1,500 people ran with them.
The city paused to remember the July 16 attack and lives lost when a 24-year-old gunman opened fire on two military sites in Chattanooga: Sgt. Carson A. Holmquist; Gunnery Sgt. Thomas J. Sullivan; Staff Sgt. David A. Wyatt and Lance Cpl. Squire K. "Skip" Wells, all Marines, and Navy Petty Officer 2nd Class Randall J. Smith.
"They gave their lives in a firestorm, but that firestorm didn't define them," Mayor Andy Berke said. "They were forged in quiet."
He spoke after the race, at a solemn memorial ceremony on the riverfront at Ross's Landing that was thick with politicians, military personnel and local law enforcement, but more sparsely attended by Chattanooga residents.
There were plenty of empty seats during the short ceremony, which culminated in a bell ringing across town and a flyover by the U.S. Navy. But Jane Bumpus, of Jasper, was among those locals who did attend the riverfront ceremony.
"I want the families to know we don't forget," she said.
Her thoughts were echoed by people attending all of the day's events, which stretched about 13 hours, from the race at 8 a.m. to the lighting of a mural honoring the five servicemen and a music concert on the riverfront.
Before the race, Tim Quinn, of Signal Mountain, reflected on the events of a year ago. He shook his head.
"They were just doing their job," he said. "We send [members of the military] into the worst places, and to think in Chattanooga, Tenn., something like this could happen."
***
Six hours later, in the UTC Student Center, some of the city's religious leaders gathered to reflect on the mass shooting that changed the city - and how the many religions of the world should be a force to build Chattanooga stronger, not break it down.
"Love will always conquer evil," said the Rev. Kevin Adams, of Olivet Baptist Church, who opened Saturday's interfaith service with a prayer. About 60 people sat in the audience to listen.
Berke followed, briefly telling his own family's history and how his Jewish grandfather fled religious persecution. The fact that Berke could be mayor two generations later, he said, was a sign of the strength of the country's freedoms.
Dr. Daoud Abudiab, president of the Islamic Center of Columbia, Tenn., told how eight years ago, three men painted swastikas and other white power symbols on his building before burning it to the ground.
Abudiab told the audience those vandals did not reflect the general white, Christian population in Columbia, Tenn. Likewise, he said, the shooter in Chattanooga last year did not represent the Muslim population. He said that at their core, all major religions have similar tenets.
"We are commanded," he said, "to compete in doing good."
After last year's shooting, Abudiab raised more than $20,000 for the victims' families, said Boyd Patterson, an assistant district attorney and the emcee of Saturday's event.
Mark Siljander, a former U.S. representative and deputy U.N. ambassador, was the main speaker. He told the audience he began his congressional career in 1981 as a strong Christian with ill will toward the Muslim community. Eventually, however, he read the Quran and came to believe Islam and Christianity shared many of the same teachings.
His faith helped bridge gaps between leaders of many foreign nations during his time in international relations, sometimes to the chagrin of American leaders. In 2008, he wrote "A Deadly Misunderstanding: A Congressman's Quest to Bridge the Muslim-Christian Divide."
"We want to change the world by changing our own hearts first," he said. "It's a transformation, not just enlightenment. I don't want to tolerate you, brother. That's an insult. If we tolerate each other, what good does that do? I'm going to love you, embrace you, work with you."
Photo Gallery
10 most aesthetically unpleasing uniforms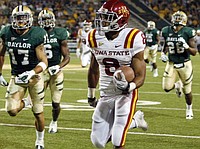 The anniversary observance even extended to the Chattanooga FC match Saturday night against the Dutch Lions of Houston.
The grass underneath the scoreboard featured the spray-painted images of five black ribbons. The team staff sold "#NoogaStrong" T-shirts, with proceeds going to the 7/16 Freedom Fund that pays scholarships and expenses of the victims' families.
Mayor Berke spoke briefly. "We heal best when we're together," he said. "When we pray together, grieve together and, of course, when we celebrate together."
Then some military veterans called the five names and the crowd observed a moment of silence before the kickoff.
The cap to the day's events came as the sun set and people gathered in the 1700 block of McCallie Avenue, across from a mural depicting the five servicemen, for the activation of the permanent lights that will illuminate the work.
Kevin Bate, a local artist, began painting the images in September. He called the Marine Corps, asking department officials the proper protocol for such a painting, if their images needed to be in a certain order, or feature a certain marking to signify their deaths. He said Marine officials told him he was overthinking the project.
Bate admits he was more nervous than usual about the reaction to this painting.
He has grown close to some of the families, and showed them the mural Friday afternoon.
They liked it, and he was relieved.
If you look at Wyatt's painting closely, on his green uniform, you will find a collage of small handprints. Upside down. Right-side up. Sideways.
They're made by Wyatt's children and his wife. Bate, who has grown close to Wyatt's wife, wanted them to participate in his work.
"Those will be here 30, 40 years from now," Bate said. "When (Wyatt's children) drive by with their kids, they'll be able to say, 'I was a part of that.'"
Contact staff writer Shelly Bradbury at sbrad bury@timesfreepress.com or 423-757-6525 with tips or story ideas. Contact staff writer Tyler Jett at tjett@timesfreepress.com or 423-757-476.