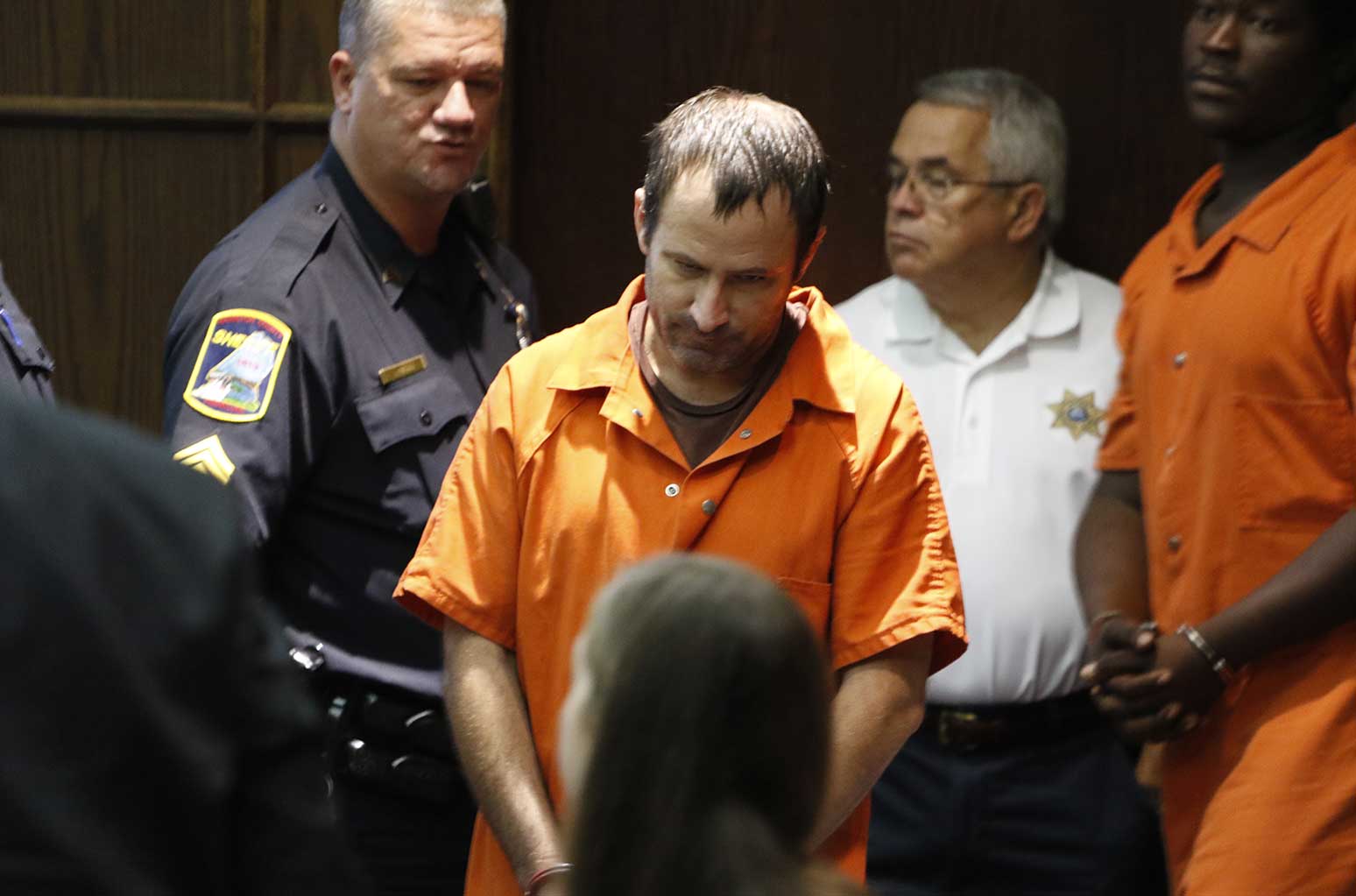 A 66-year-old man died Wednesday when two tractor-trailers collided on Interstate 75 just before 5 a.m., according to the Tennessee Highway Patrol.
James Newman, of Athens, Tenn., was killed while riding as a passenger in the cabin of an empty tractor-trailer driven by Danny Caldwell, 43, who was injured in the crash just north of Exit 11.
Caldwell's tractor-trailer hit the back of another tractor-trailer around 4:40 a.m., when the first rig stopped because of an earlier wreck on the road, according to the Tennessee Highway Patrol.
The driver of the other tractor-trailer, Cindy Kennedy, 50, was not injured. She was hauling a load of clothing.
The fatal crash happened as traffic on the northbound side of I-75 was already backed up from a separate, three-vehicle crash about 40 minutes earlier, said Sgt. Alan Bailey with the Tennessee Highway Patrol.
That crash happened at 4:03 a.m. at mile marker 14, he said. Three people were injured, one seriously.
The two tractor-trailers were approaching the first wreck from the south when they collided, Bailey said. Both were driving in the right lane when the first tractor-trailer stopped for the traffic. The second tractor-trailer tried to avoid the first truck by merging into the left lane, but the right front of the rear truck smashed into the left rear of the first truck.
The incident shut down the interstate for several hours.
Wednesday's crashes happened in almost the same spot as a massive June 25, 2015, crash that killed six people. In that incident, a tractor-trailer came up on slowed traffic and plowed into eight other vehicles before finally coming to a stop.
The Times Free Press investigated that crash and published a four-part series in December 2015 that exposed Chattanooga's interstates as particularly vulnerable to trucking crashes because of myriad local and national factors, including the area's geography and a high-volume of traffic.
Between 2003 and 2013, there were nine fatal trucking crashes in the nearly four-mile stretch of highway north of Exit 11 on I-75, between mile marker 11 and mile marker 16, according to the National Highway Traffic Safety Administration.
Bailey said that stretch of I-75 is known as a trouble spot.
"It's a high-traffic, congested area," he said.
Fatal trucking crashes happen frequently. In 2014, 3,903 people were killed in crashes with large trucks across the United States, according to the latest available data from the Federal Motor Carrier Safety Administration. Ninety-three of those people were killed in Tennessee.
Most of the people killed in large truck wrecks were not inside the tractor-trailers involved in the crashes, according to the agency. About 17 percent of the fatalities - 657 people - were killed while inside a large truck.
Just 63 people were riding as passengers in a large truck when they were killed.
And it's not unusual to see fatal trucking crashes in areas where traffic on the road is slowed or stopped, said Harry Adler, a public affairs manager at the Truck Safety Coalition, a nonprofit group that seeks to improve truck safety.
The Truck Safety Coalition has been asking lawmakers to require trucks to install new technologies that may help reduce crashes, he said, like automatic braking systems that can stop a truck before a collision, even if the driver can't.
"This technology can reduce the likelihood and severity of crashes, especially those in which a truck driver fails to stop in time and rear-ends the vehicle in front," he said.
Many large trucking companies already use such systems, including Chattanooga-based Covenant Transport and U.S. Xpress.
The technology is still emerging, however, and is imperfect - sometimes, it fails to trigger when it should, while other times it brakes when it shouldn't.
Contact staff writer Shelly Bradbury at sbradbury@timesfreepress.com or 423-757-6525. Follow @ShellyBradbury.