Attorneys want to restrict access to more court documents in the Woodmore Elementary civil cases after a victim's mother uploaded two of them in a Facebook post last month.
"We're going to be producing video and written information that we think should not be put on social media," Michael Campbell, an attorney for Durham School Services, said Monday in Hamilton County Circuit Court. "There has already been some information on social media from one of the plaintiffs. We're concerned about that."
Many of the plaintiffs' attorneys seeking personal injury damages against Durham, the Illinois-based corporation that employed 24-year-old bus driver Johnthony Walker on Nov. 21, whole-heartedly agreed.
"This should not be tried in the press," said attorney Joe Fried.
"[We] can share the information with the client," proposed attorney Herbert Thornbury, "but not the documents themselves."
Sealing certain pieces of evidence has been a running issue in the dozen or so lawsuits filed against Durham and Walker, who faces six counts of vehicular homicide and numerous assault charges in connection with the events of Nov. 21, when police say he lost control while speeding on Talley Road and wrapped the school bus he was driving around a tree with 37 Woodmore Elementary students onboard. Six died as a result and dozens more were injured.
So far, two of the wrongful death suits and two personal injury suits have been settled. Campbell said Durham has provided $2 million in medical fees and is ready to move toward remediation for any recovered children.
Attorneys have been circulating proposed copies of a "protective order" that would prevent any future documents from spreading - but nothing has been finalized yet. Circuit Court Judge J.B. Bennett previously ruled that plaintiffs' attorneys cannot touch any evidence law enforcement plans to use in Walker's criminal prosecution. That included video footage, the engine control module and other data, the ultimate goal being to preserve Walker's constitutional right against self-incrimination and to avoid tainting the jury pool against him any further.
As Amanda Dunn, Walker's criminal attorney, pointed out Monday, the Facebook post in question was shared at least 1,000 times and may have already served to taint the jury pool.
"I know the court has made every effort and will continue to make every effort to protect these parties," Dunn said to Bennett. "But truthfully, I just don't think there's a piece of paper you can sign that will stop this from occurring."
One mother, Diamound Brown, posted two screenshots of the documents, which appear to be an index detailing the number of emails and complaints made against Walker, on Facebook at 6:23 a.m. on July 5. She asked followers to help make the post go viral and discussed how she had forgiven Walker until she saw the number of times he violated the rules or missed safety meetings but continued to keep his job.
"I cry myself to sleep thinking about my son and the damage you left [to] his 49 1/2 pound body," she wrote of D'Myunn L. Brown Armour, 6, who died in the crash.
Photo Gallery
Belew Christmas @ Wildwood Park for the Arts — 12/13/13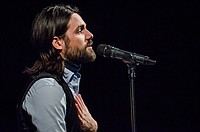 12/13 — Former The Voice contestant Cody Belew serenaded the audience with Christmas classics and tracks from his new album.
Attorney Robin Flores, who had a case against Durham School Services that was dismissed, said nothing prevents a client from sharing a court document, except a judicial order - which doesn't exist here yet.
"Almost all of the time, I think a good ethical lawyer will provide copies of the file to the client," Flores said. "Now, the attorneys can't go out and post it and comment on it. But there's nothing that prevents a client from doing that, absent a court order."
INDEPENDENT DRIVERS FOR WOODMORE
In the meantime, Durham School Services will not be transporting Woodmore Elementary school children when the school year begins Aug. 10.
Four independent contractors have agreed to take those routes, Assistant Superintendent Lee McDade confirmed Monday.
"The families affected by the bus tragedy have been very vocal about advocating for safer drivers ... in that area," said Karitsa Mosley Jones, the school board representative for District 5, which includes Woodmore. "And it's not fallen on deaf ears."
Though Durham promised post-crash to make a number of safety changes, including an electronic complaint management system, more smart cameras and bus monitors, some Woodmore families said they no longer trusted the company to transport their children. They wanted independent contractors, who purchase their vehicles and are responsible for all operating costs, to drive them instead.
"How it came about was, the board member in that district was requesting during our negotiations that owner operators be helming those Durham routes," said Jerry Green, an independent contractor since 1975.
Those negotiations began in January, Mosley Jones said, and progressed when two contractors reached out to her in late April. From there, she communicated with McDade, and four of the 20 new routes given to contractors this school year were assigned to Woodmore. The new routes will also include Brainerd High School, Green said.
"Historically, the inner-city routes have not been serviced by the independent contract drivers, and that's due to how the routes are done," Mosley Jones said. "But I think this is a huge victory for these kids. Because the children have concerns and fears, too."
Greta Locklear, an attorney for Jasmine Mateen, whose 6-year-old daughter, Zyaira, died in the crash, said her client should not comment because of Monday's hearing about released documents. Earlier this year, however, Mateen advocated for more contractors.
Some school board members have said they want more contract drivers but have to balance time and budget constraints. In addition to money, McDade cautioned in December that administrators wouldn't have time to overhaul Durham with another transportation system in time for the 2017-2018 school year.
Plus, no other companies bid on the contract in January.
Contact staff writer Zack Peterson at zpeterson@timesfreepress.com or 423-757-6347. Follow him on Twitter @zackpeterson918.