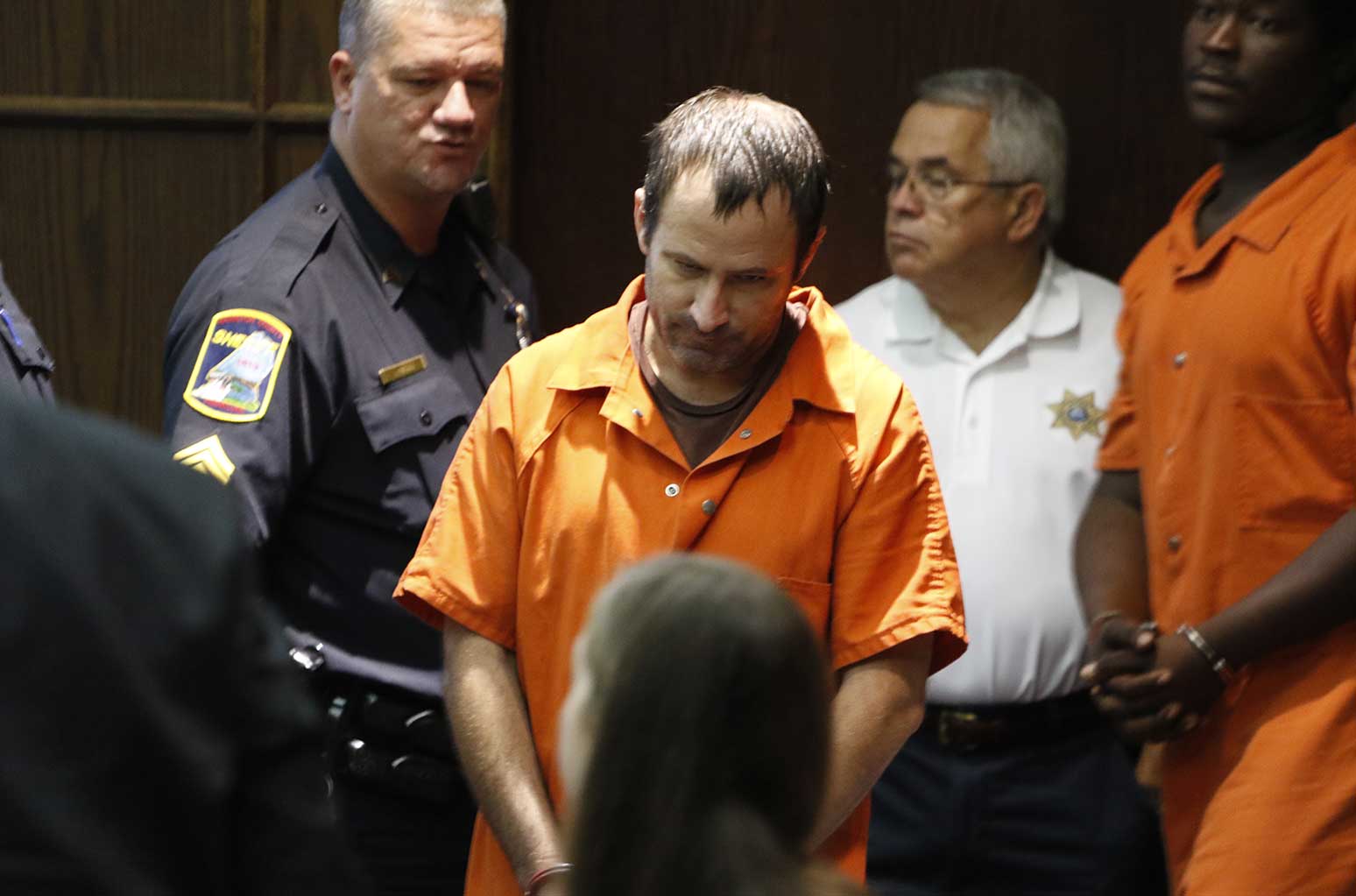 DETROIT - Traffic deaths on U.S. roads fell slightly in 2017 after two straight years of big increases, but a leading safety organization that compiled the numbers says it's no cause for celebration.
The National Safety Council last week estimated 40,100 people were killed in traffic crashes last year, down just less than 1 percent from the 2016 total of 40,327. The group said it's too early to tell whether the small decline means a downward trend after a two-year spike in deaths blamed largely on people driving more miles as the economy improved as well as an increase in distracted driving.
"We're treading water, essentially," council spokeswoman Maureen Vogel said. "We're not making progress. This is the second year in a row we're seeing over 40,000 people killed in this country on the roadways."
Fatalities rose 7 percent in 2016, on top of a 7 percent increase from 2014 to 2015, the steepest two-year increase in more than 50 years, according to the council, which gets its data from states. Prior to 2016, annual deaths had not hit 40,000 since 2007, the year before the economy tanked.
The number of fatal crashes also has declined locally in recent years.
Increases in fatalities
States with largest increases in traffic deaths as a percentage› Rhode Island: 47 percent2015: 452017: 84› Kansas: 29 percent2015: 3572017: 462› New Mexico: 27 percent2015: 2962017: 375› Louisiana: 23 percent2015: 6462017: 792› Vermont: 19 percent2015: 572017: 68
In 2015, 2016 and 2017, Chattanooga saw 34, 28 and 17 people killed in car crashes, respectively. However, included in those totals are two especially deadly tragedies - the I-75 tractor-trailer crash of 2015 and the Woodmore bus crash of 2016 - each of which claimed six lives.
The number of total crashes has hovered just above 14,200 over that same time period, but crashes with injuries jumped by a couple of hundred in 2015 to just less than 2,300 in 2017, according to police.
Lt. Austin Garrett, supervisor of the Chattanooga Police Department's traffic division said his unit has two primary objectives: to conduct investigations into critical and fatal crashes within their jurisdiction and to reduce the frequency of those incidents by focusing on education and enforcement to change driver behavior.
"In our efforts to reach the traveling public with our educational initiatives we work collaboratively with the Tennessee Highway Patrol, Tennessee Highway Safety Office, and our other law enforcement partners within Hamilton County on a continuous basis to promote campaigns, including Booze It and Lose It, Hands Across the Border, S.A.F.E., and the Click It or Ticket campaigns," he said.
Both the Chattanooga Police Department and the Soddy-Daisy Police Department announced in the last month that they will be participating in the Seatbelts Are For Everyone (S.A.F.E.) campaign, a statewide initiative designed to increase the use of seat belts and child passenger restraints.
This year's campaign, spearheaded by the Tennessee Highway Safety Office, began on Feb. 1 and will continue through Aug. 1, with law enforcement agencies holding occupant protection programs, public safety events and checkpoints across the state.
"We follow the educational initiatives with enforcement campaigns that are meant to further the message and bring awareness to drivers' behavior on our roadways," Garrett said. "In the city of Chattanooga, we've seen a drop in the rate of fatal crashes over the last three years, however, there is much work to do as even one crash or one fatality is one too many."
Decreases in fatalities
States with largest decreases in traffic deaths as a percentage› Montana: 17 percent2015: 2242017: 186› New York: 15 percent2015: 1,0902017: 928› Wyoming: 15 percent2015: 1452017: 123› North Dakota: 14 percent2015: 1312017: 113› Minnesota: 12 percent2015: 4092017: 358
Matt Lea, spokesman for the Hamilton County Sheriff's Office said his agency has been supported in their efforts to remove impaired and intoxicated drivers from the road by funds from the Tennessee Highway Safety Office via their Remove Impaired-Intoxicated Drivers grant.
"One of the primary safety concerns of the Hamilton County Sheriff's Office is keeping impaired and intoxicated drivers off our roadways where they can endanger the public," he said. "Each year, thanks to the RIID grant, hundreds of extra hours of enforcement are directed in order to protect our community from senseless and fatal crashes that may occur as a result of alcohol and/or drug impairment."
"The RIID grant, coupled with focused traffic enforcement and public education, are critical to keeping our roadways safe and are just some of the ways the HCSO is working to protect our community's motorists from unnecessary fatal crashes," Lea said.
Tennessee, Georgia and Alabama all experienced downturns in the number of traffic crash deaths from 2016 to 2017. Tennessee dropped slightly from 1,042 to 1,020, Georgia dropped from 1,540 to 1,528 and Alabama dropped from 1,044 to 914.
Motor-vehicle injuries across the country in 2017 fell 1 percent to an estimated 4.57 million, and the estimated cost of vehicle deaths, injuries and property damage was estimated at $413.8 billion, also down 1 percent. The number of miles driven last year by Americans grew only 1 percent, easing back from the 3 percent increase in 2016. An estimated 1.25 deaths occurred per 100 million vehicle miles traveled, the council said. That's 2 percent lower than the 2016 rate.
Traffic deaths began dropping in 2008 and reached their lowest point in six decades in 2011 at 32,000. They fluctuated slightly over the next two years, but started climbing in the last quarter of 2014.
Experts say as the economy recovered, people began driving more, and they also increased riskier behavior such as going out on weekends or taking longer trips on unfamiliar roads. Teens, who have the highest fatal crash rates, also started driving more after the recession, during which many couldn't afford to travel.
The council's fatality estimates differ slightly from those of the National Highway Traffic Safety Administration. The government counts only deaths that occur on public roads, while the council includes fatalities that occur in parking lots, driveways and private roads.
Staff writer Emmett Gienapp contributed to this story.