Photo Gallery
Daily Photos 12.22.2009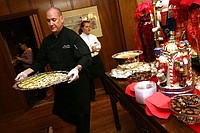 During the opening day of trial Monday, witnesses described the 453 feet of smoke and carnage a 42-year-old commercial trucker is charged with causing on Interstate 75 in Hamilton County.
Tina Close said she, her husband and her two children were stuck in slowed highway traffic on June 25, 2015, when she heard a "very loud sound," noticed a semitractor-trailer barreling toward them and realized they had nowhere to go.
Jack Stanley said he heard the same noise, "like somebody lost a load," and told his wife, Nancy, they were about to be struck. The impact hit them so hard it broke their seats and whipped them backward until all they could see was the top of their car and fire, he said.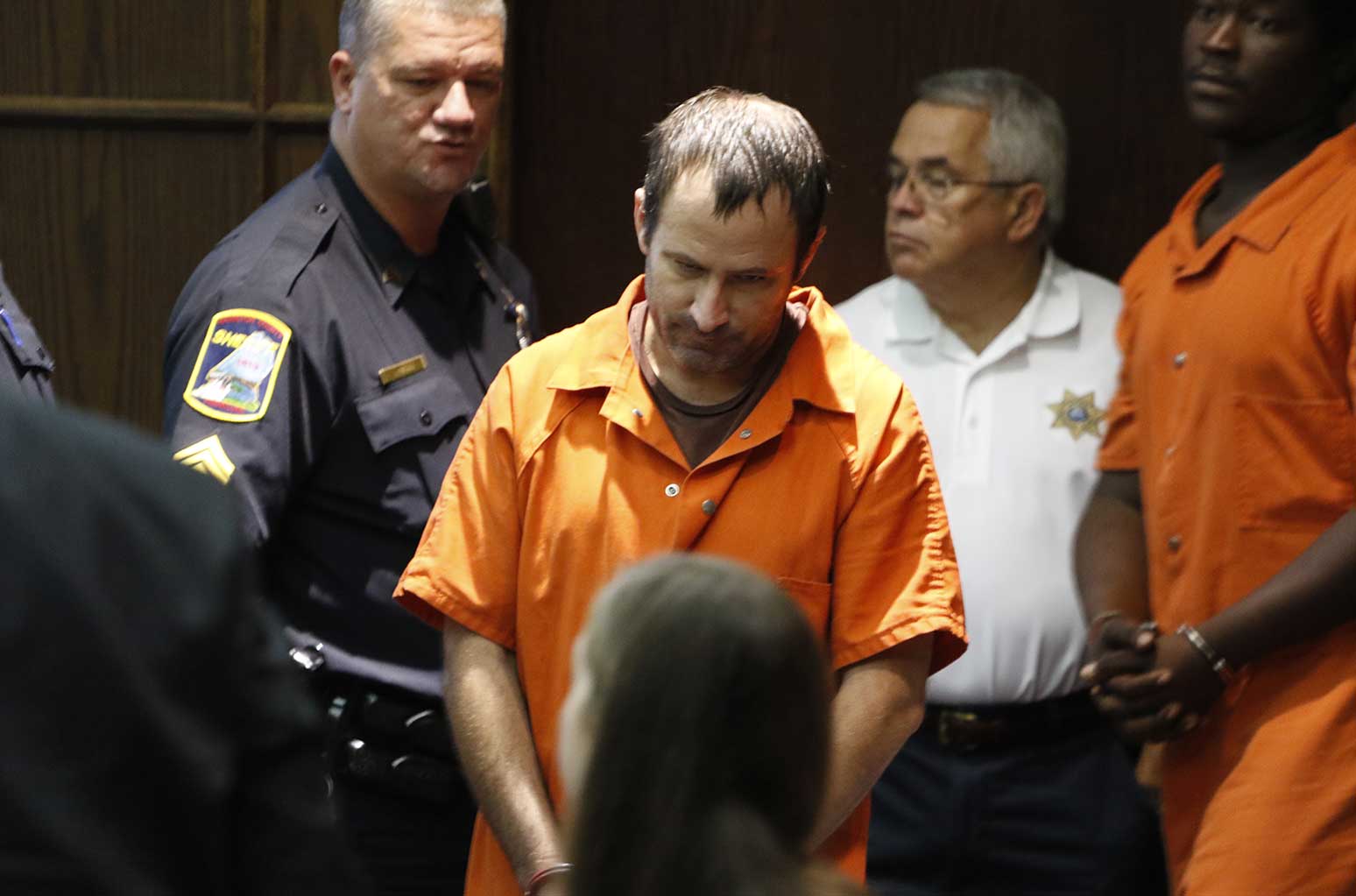 Ryan Humphries, who doesn't remember the crash at all, opened his eyes in the back of an ambulance with a cut on his head, a shattered elbow and a burn on his foot. After six to 10 staples, a double-skin graft surgery, a metal rod, several pistons and almost three years, Humphries said he still hasn't healed 100 percent.
Those were among the victims who survived.
The common link among them is Benjamin Scott Brewer, who faces six counts of vehicular homicide, four counts of reckless aggravated assault and three other driving charges in Hamilton County Criminal Court. Prosecutors say Brewer crested a portion of I-75 on that June day high on methamphetamine and barreled into slowed traffic ahead, never hitting the brakes as he traveled another 453 feet with a crushed car stuck to the front of his 18-wheeler.
"Four-hundred-fifty-three feet that sounded like cries for help and helplessness at the same time. That is what this man," prosecutor Crystle Carrion said, pointing to Brewer, "left behind him when he crashed his tractor-trailer going 80 mph while high on meth."
The crash killed six and injured several more. Prosecutors plan to present blood tests from the Tennessee Bureau of Investigation that show Brewer had methamphetamine and amphetamine in his system. They called 10 witnesses Monday.
Brewer's public defenders, however, say intoxication did not cause the crash.
The likely cause, Erinn O'Leary told jurors during opening statements, was Brewer dozed off behind the wheel. O'Leary said the state's scientific evidence was unreliable, and that prosecutors had to prove Brewer was intoxicated at the time of the crash. Though state witnesses painted the Kentucky driver as remorseless afterward, O'Leary said none of them documented any concerns that Brewer appeared to be under the influence. And her client cooperated with every request from law enforcement.
Brewer left that morning from Florida, where he'd dropped off a shipment of salad dressing and was returning to Kentucky after a three-day trip for his company, Cool Runnings Express. Brewer passed through Atlanta rush-hour traffic, glided into Tennessee, and then caught Curtis Caulder's attention as he neared the Ooltewah exit around 7 p.m.
Caulder, a career trucker, said Brewer was speeding, tailgating and weaving in and out of traffic. Caulder said he wanted to report Brewer's driving to his company, so he followed the trucker for six miles along the interstate, trying to get close enough to read his phone number.
Instead, he witnessed the worst crash he'd ever seen in his life: "I saw one car blow up. Vehicles mangled everywhere. One burned up. One car attached to the front of his bumper."
Gray Gibson, of the Tennessee Highway Patrol, said he approached the wreck from the south and came across Brewer's tractor-trailer. The scene stretched so far, he said, he couldn't see the end of it. He detained Brewer in the back of his car and worked to secure the scene, slick with diesel fuel, smelling of burned corpses. Eventually, a nurse drew Brewer's blood and shipped it to the TBI.
That wasn't the only place that ran tests on Brewer.
Judge Don Poole cancelled Brewer's trial date in June 2017 because his defenders learned at the last minute that a federal lab in Oklahoma tested Brewer's blood and found roughly half the amount of meth than the TBI reported. Arguing the discrepancy went to the heart of impairment, Brewer's defenders received time to evaluate the evidence.
At the end of proceedings Monday, District Attorney General Neal Pinkston said defenders and prosecutors had met in Poole's chambers earlier and agreed not to mention the second test.
"Both sides?" Poole asked.
"Yes, your honor," Pinkston said. "We're going to call our witnesses and tell them not to mention it."
The trial continues Tuesday before Judge Poole at 9 a.m.
Contact staff writer Zack Peterson at zpeterson@timesfreepress.com or 423-757-6347. Follow him on Twitter @zackpeterson918.
Timeline:
June 25, 2015: Brewer crashes into slowed traffic on Interstate 75, is detained on scene and given a drug test and is allowed to return to Kentucky. Six die and several others are injured.Aug. 3, 2015: A Hamilton County grand jury indicts Brewer on charges of vehicular homicide, reckless aggravated assault, driving under the influence of a narcotic, speeding and violation of motor carrier regulations. He is extradited to Tennessee shortly thereafter.September 2015: Brewer makes his first court appearance and receives a court-appointed defense attorney. Crash victims have begun filing personal injury lawsuits.October 2016: As the case winds through court, the National Transportation Safety Board releases its final report and concludes driver fatigue and drug use led to the nine-vehicle crash.February 2017: Brewer's attorneys ask to suppress several pieces of evidence, including his blood test, saying officers detained him on scene without a warrant.May 2017: Judge Don Poole rules against that request but says jurors don't need to hear about some of the miscellaneous items in Brewer's tractor-trailer. Attorneys also agree not to mention Brewer's prior employment or drug history.June 12, 2017: Attorneys travel to Nashville to pick an out-of-town jury, agreeing that extensive media coverage has made Chattanoogans too biased to hear the case.June 2017: Right before trial on June 17, defense attorneys learn that a federal lab in Oklahoma also tested Brewer's blood and found a different level of methamphetamine than the Tennessee Bureau of Investigation reported back in 2015.June 19, 2017: Judge Poole cancels the trial and sets a new date on Sept. 25 to give defense attorneys more time to investigate the second test.September 2017: Brewer's defense say government attorneys want to block their effort to call a federal employee to the witness stand to explain the second test. They reach an agreement to depose the employee beforehand, but Poole has to cancel the Sept. 25 date.October 2017: The judge resets the trial date to Jan. 22 and says attorneys will pick a new jury from Nashville.Jan. 18, 2018: Attorneys pick a 16-person jury, with four alternates, after a day of questioning.Jan. 22, 2018: Proceedings start today in Hamilton County Criminal Court Division III. Jurors will be sequestered throughout the week to avoid outside communication.