Photo Gallery
Velocity 2040 study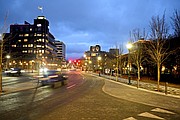 Community goals
From among the 4,816 responses from a cross-section of Hamilton County residents, the top identified objectives for Chattanooga by 2040 are:* Education: Educational excellence for all students* Jobs: Every resident thrives economically* Transportation: 20 minutes or less is our transit standard* Diversity: Diverse leaders represent the full spectrum of who we are* Collaboration: A collaborative process for solving challenges with openness and respectSource: Velocity 2040 survey of 4,816 Hamilton County residents identifying their major community goals for the future.
More Info
Immediate prioritiesRespondents rated education and workforce needs the highest. Asked what three things should we do first, the top priorities are:1. Make sure students have what they want to learn (1,682 respondents)2. Train the workforce in the skills they need for good jobs (1,523 respondents)3. Make sure everyone in the community has a chance to earn enough money to live (11,425 respondents)4. Create career paths and job opportunities for less advantaged people (1,265 respondents)5. Improve roads, sidewalks and bridges to meet the needs of the community (1,206 respondents)Source: Velocity 2040 survey responses from 4,816 Hamilton County residents
What will Chattanooga be like in another 20 years?
If current trends continue, a new survey of thousands of area residents suggests many fear that racial equity gaps will widen, housing prices will continue to increase and traffic congestion will worsen.
"If we watch and wait we'll lack vision to make large investments and eventually headlines will ask, "What happened to Chattanooga?" a new study of the city's future suggests.
Document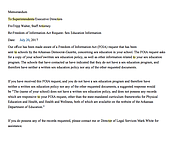 But if the Chattanooga region uses its innovative and visioning tools to prepare for the future, residents and consultants envision a thriving community where all residents have a chance to succeed and have their voices heard.
A coalition of business, civic, nonprofit and government groups plans to publicly launch Thursday the next phase of a community visioning process known as Velocity 2040 to help Chattanooga plot a better future.
Futurist Rebecca Ryan, who has been working with community leaders on the 20-year plan, will unveil the initial findings from the study so far and outline the next steps for the community's future plans during a public event Thursday at 10 a.m. at the Walker Theater in Memorial Auditorium.
That vision is being shaped by the opinions gathered over the past four months from 4,816 residents from a cross-section of Hamilton County who responded to one of the biggest community-wide surveys of its type. As part of the community planning, Velocity 2040 also invited 91 community leaders from government, business and the nonprofit sector to collectively spend nearly 1,000 hours talking and brainstorming about Chattanooga in the year 2040.
For Chattanooga to continue to grow and thrive, the respondents said Hamilton County needs to develop educational excellence with training focused on the jobs of the future. That needs to happen in a community where people can get back and forth to work within a 20-minute transit and where leadership and community planning is more diverse and collaborative.
What survey responders said:
"I believe we need to seriously look at […] making high standards of education more accessible to all. We need to look at how to improve education for the majority of our students.""I believe all our schools must educate children on current and future technologies. All students should be exposed to robots and automated guided vehicles. At the same time, we must also focus on trades such as welding, electrical and plumbing. Show our children multiple career paths.""I believe we need to […] encourage our youth to become business owners. A lot of people with college degrees graduate, work in a field they didn't get a degree in, only to be left with mountains of debt. Teaching our future generations to become business owners should be an initiative we should focus on now.""College is not for everyone. Teach a kid to be able to make a good living.""We have outgrown our infrastructure.""We need to offer working mothers better child care and support. I am a single mother myself needing more support than I have.""We need to look at how we might foster a shared sense of community identity such that people see the point of working, volunteering, and investing their resources together to make our community a great place.""We need to actively address systemic racism in our community in all of its manifestations."
Although the study results being unveiled Thursday suggest some infrastructure improvements are needed in transportation and other areas, the biggest focus is on developing the region's human capital, rather than just its physical facilities.
Chattanooga has revitalized its downtown and riverfront and built attractions since the 1980s. But to compete in the technology-based economy of the future, education and workforce development is seen as key for economic growth and diversity and collaboration is viewed as key to building an equitable and cooperative community.
Measuring success:
The metrics of success for the education and workforce development in Chattanooga include:* 80 percent or more of kindergartners ready to learn* 85 percent reading proficiency in grades 3-8* 85 percent of students enrolling in post-secondary programs* 75 percent of Hamilton County residents of working age with a college degree or post-secondary certificationSource: Velocity 2040
The Velocity 2040 survey points to five major community goals for the Hamilton County of 2040:
1.) We're the smartest city in the South, focusing on educational excellence for all students.
2.) Every resident thrives economically.
3.) 20 minutes or less is our transit standard.
4.) Diverse leaders represent the full spectrum of who we are.
5.) A collaborative process for solving challenges with openness and respect has transformed neighborhoods and brought our governments together.
Christy Gillenwater, president of the Chattanooga Area Chamber of Commerce, which has helped coordinate Velocity 2040, said Chattanooga's "secret sauce" for its successes over the past three decades has been its collaborative visioning to address community challenges. So when the chamber began updating its economic development strategy, it decided to work with the local United Way, Urban League, philanthropic foundations and government leaders to plot plans and a bold vision for Hamilton County in 2040.
"What could our region become if talented people were working on big problems with adequate resources and community support?" she asked.
Community leaders hope to soon find out.
"If you look back 30 years ago, the way we have reimagined our city has been integral to where we are in 2019," Chattanooga Mayor Andy Berke said. "It's always been not just the visioning part, but the execution part. We have taken dreams and turned them into reality. That is what I expect to happen again with Velocity 2040."
Hamilton County Mayor Jim Coppinger said Velocity 2040 "gives the community the opportunity to have input into visioning out to the year 2040," and Dr. Everlena Holmes, a community volunteer who has worked on the initiative, said effective implementation of the plan "is going to take everyone."
"We need the city, we need the county, we need all of our elected officials, we need the residents, especially the residents, and the businesses and the faith community," Holmes said.
Dr. Bryan Johnson, the superintendent of Hamilton County Schools, said he welcomes the community focus on improving educational outcomes and work skills training.
"As students matriculate through their K-12 experience, we don't want them to just have received a diploma," he said. "We want our students to graduate with real opportunity and be able to plug into their interests and desires."
The Chamber hired Avalanche Consulting, a nationally known group that has worked in nearly 3,000 cities around the world, to help assess Chattanooga's economy. Despite the city's success in developing the first citywide Gig internet service and attracting nearly $5 billion of investment to Southeast Tennessee in the past decade, Avalanche found that job growth in Hamilton County from 2012 to 2017 was slower than the U.S. in general, and statewide averages and wages, while up from their recession lows, remain below the U.S. median. The median income of the typical black household in Hamilton County also is only half that of the typical white household, according to the Avalanche study.
Charles Wood, vice president of economic development for the Chattanooga Chamber, said the study underscores the need not to become complacent with the status quo and to recognize the need to focus on more growth and development in both business and the workforce.
"If you are not growing, you are dying," Wood said.
The Velocity 2040 community visioning survey results will help the Chamber of Commerce form its five-year strategy for jobs and talent development, known as "Chattanooga Climbs, Advancing Economic Development and Talent Initiatives." The Chamber Foundation, which is working on the initiative, expects to prepare its plan for economic and talent development in April.
"The plan will lay out specific tactics, goals and metrics to help us move toward the Velocity 2040 Vision over the next five years as it relates to economic development, talent and workforce goals," Gillenwater said.
Contact Dave Flessner at dflessner@timesfreepress.com or 423-757-6340.