A Collegedale, Tennessee, city commissioner is calling for a Tennessee Bureau of Investigation probe into the city's alleged use of an "illegal quota system."
Former Collegedale police officer Robert Bedell is suing the city of Collegedale, its police chief and city manager after the officer allegedly was forced to resign just days after confronting supervisors over the quota system.
"Due to the allegations of a quota system being implemented by members of police department administration either written or unwritten, stated or implied, I feel it is necessary for a formal investigationto [sic] be conducted," reads a Thursday evening statement from City Commissioner Ethan White. "Today, I have reached out to District Attorney General Neal Pinkston requesting that he immediately request the Tennessee Bureau of Investigation to conduct a full investigation into the Collegedale Police Department's operating policies."
Bedell was a Collegedale police officer from January 2013 to January 2019, according to the lawsuit filed in Hamilton County Circuit Court on July 3.
In December 2018, the department began directing officers to meet a minimum number of "enforcement actions" and "patrol activities" each month, the lawsuit states. Enforcement actions mean written citations or arrests, and patrol activities include neighborhood, business and school patrols.
Each officer had to complete at least 25 enforcement actions and 100 patrol activities, something that Bedell's attorney Janie Parks Varnell argues is against state law.
Document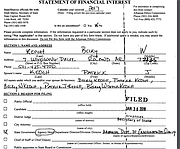 In Tennessee, while agencies can establish performance standards, they cannot require or suggest to law enforcement officers that they are expected to issue a predetermined number of traffic citations within a specified period, the law states.
A photo attached to the lawsuit shows a flyer that was posted on a department bulletin board in January 2019, according to the lawsuit. The flyer had specific categories for the number of arrests, citations and patrols that each officer completed the month before.
If officers failed to meet the requirements, the deficiency was noted and added to their personnel file.
On Jan. 6, Bedell, who worked nights, attended a mandatory meeting with two other officers and his sergeant to discuss the new requirements, the lawsuit states.
Bedell immediately questioned whether the requirements were legal, and the sergeant claimed he was "not aware" of the statute, according to the lawsuit.
The following day, patrol division Lt. Jack Sapp sent all patrol officers an email.
"Some of you have expressed your concerns or seem to have questions so I wanted to take a moment to address the standards and directives given to you," Sapp wrote. " ... There has been no 'quota' directed by the chief of police nor anyone in the command staff."
He explained that enforcement activities covered more than just citations or arrests. They include field interviews and traffic stops resulting in written or verbal warnings. (Verbal warnings are not typically documented.)
However, Varnell argues that's "in direct conflict with the flyer on the bulletin board," which did not list the number of field interviews or warnings.
Then, on Jan. 10, Chief Brian Hickman told Bedell he needed to speak with him, the lawsuit states.
Hickman told Bedell that he could "either resign from the Department or be terminated," according to the lawsuit.
Bedell asked if he'd done something wrong, but Hickman told Bedell he "could not discuss it," and since Tennessee is an at-will state, Hickman could terminate Bedell at any time, the lawsuit states.
Tennessee is an at-will state. But, Varnell argues, "at-will employees may not be discharged solely for reporting activities which violate laws."
Bedell then asked if there had been an internal affairs investigation. Hickman told him there had been an investigation, but it wasn't through internal affairs, which meant he didn't have to notify him of the investigation or tell him what was wrong, the lawsuit states.
However, because Bedell was a public servant, he had a "property right to his employment," Varnell argues, meaning he was entitled to "sufficient notice of any misconduct justifying termination," according to the Tennessee constitution.
Additionally, Bedell had a "due process right" to be notified of any allegations against him, Varnell states.
Tennessee law states that police officers have to be "notified in writing of all charges, the basis for the charges, and the action that may be taken," and officers should be given a reasonable amount of time to respond to such allegations.
Additionally, Hickman told Bedell that if he agreed to resign, the city wouldn't seek to revoke his Peace Officer Standards Training certification, the lawsuit states. Without that certification, Bedell would not be allowed to work in law enforcement anywhere in Tennessee.
"Officer Bedell's forced resignation was in direct retaliation for accusing the Department of engaging in actions that violated [state law]," Varnell argues.
White said his request for an investigation is not to serve as judgment or suspicion of guilt. It's to "hopefully help restore the confidence of the public in our police department," and he said he stands by the men and women of the department.
"All those involved should welcome an investigation and cooperate fully," he said. "However, if any wrongdoing is found, I expect the immediate termination of anyone involved in said wrongdoing. Corruption at any level will not be tolerated by myself or the residents of Collegedale."
City commissioners will address citizens' concerns at their commission meeting on Monday at 6 p.m., White said.
Contact Rosana Hughes at rhughes@timesfreepress.com or 423-757-6327 with tips or story ideas. Follow her on Twitter @HughesRosana.