NASHVILLE - Tennessee Gov. Bill Lee proposed Monday night in his State of the State address what he's calling the state's "largest investment in K-12 teacher salaries in Tennessee history" with $117 million more for teacher pay.
The Republican's plan amounts to a 4% increase in the state's contribution to educators' salaries.
Lee's comments came as he unveiled his proposed annual state spending plan recommendations before the GOP-led General Assembly. It forecasts a record $40.82 billion budget.
The state is awash in surplus revenues with $1.2 billion in one-time money and $919 million in expected recurring tax collections amid what has been a burgeoning economy.
In addition to funding the state government's share of increases to the state and locally funded Tennessee Basic Education Program funding formula for public schools by $65.9 million, Lee also announced his recommendation to create a special new K-12 "Mental Health Trust Fund" funded by $250 million in one-time money.
It will go toward to supporting both growth and placement of mental health support services in what he called "our most-at-risk schools" over a period of years, the governor said, adding he hopes to get donors and education-focused organizations to join in.
(MORE: Chattanooga State's proposed advanced manufacturing building included in Gov. Lee's budget plan)
Lee, whose wife Maria is a former teacher, zeroed in on education during much of his speech, noting that "in this building, we work hard to develop student-centered education policies, but out there in the classrooms is where it happens. We make it law, but teachers make it happen."
"Make no mistake: we will do whatever it takes to make Tennessee the best state in America to be a student, and that means making Tennessee the best state in America to be a teacher," the governor added. "That means better pay, as we've said, but it also means better training and professional support, so that our teachers can perform at the top of their trade."
He has plenty of money to work with. State government also has some $919 million in recurring state revenue. Lee is proposing spending cuts of $91 million. The current budget, which ends June 30, is projected at $39.3 billion.
He's proposing slashing the state's $400 privilege tax for attorneys, physicians, financial services workers and lobbyists by half.
The governor is also recommending hundreds of millions of dollars in new ongoing and one-time spending in areas ranging from corrections and his plan to bring a criminal justice package aimed at providing mental health services and education to keep felons from returning to prison, as well as rural initiatives he championed on the campaign trail in 2018 and now as governor.
And with local governments complaining in recent years that they've not been sharing in the boom, Lee is proposing $50 million infrastructure funds for counties and a like amount for cities.
Other K-12 spending recommendations include $70.5 million in literacy initiatives. Lee also proposes another $64.38 million for his "student choice initiatives." That includes $15.3 million for the governor's controversial school voucher-like Education Savings Account program, $25 million for public charter schools and another $24 million for charter school facilities.
Fully funding BEP growth, 4% teacher raises, the Tennessee Teacher and Leader Institute, record investments in teacher recruitment, professional development, literacy training, and the K-12 Mental Health Trust Fund will push the amount of new dollars invested in public K-12 education to more than $600 million, Lee said.
(MORE: Gov. Lee's state of state address: 'We will do whatever it takes to make Tennessee the best state in America to be a student')
"So, when you're back home in your districts this year, if someone tells you we're not supporting public education, they're not telling the truth," the governor said, alluding to Democrats who charge the state has stinted public education and demand the state put in an additional $1.5 billion annually.
On another front, Lee is recommending lawmakers fully fund the Tennessee Higher Education Commission's recommendations for public support for colleges and universities. That includes fully funding the commission's recommended $39.3 million for salaries of professors and staff at the University of Tennessee and Tennessee Board of Regents systems, as well as five independently governed universities.
And he's also agreeing to full funding - $38 million - of the commission's recommendations for its outcome-based funding formula that ties state dollars to the progress institutions make toward graduating students. Put that and other higher education initiatives together and the collective price tag is $139.3 million.
"For those who do take advantage of our state's excellent higher education system, we want to make sure that high-quality facilities and standards await them to give them the best possible chance of success," Lee said.
Document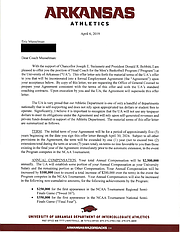 The governor also cited his previously announced plan to introduce a "fetal heartbeat" bill that would ban abortions when a physician detects a fetus' heartbeat, usually around six weeks into a pregnancy. It came after House and Senate Republicans last year warred over what approach to take in an effort to push the U.S. Supreme Court to revisit its landmark 1973 Roe v. Wade decision making abortion legal in many cases.
Lee shared what he called a "personal story that has strengthened my resolve" on the controversial issue. Several months ago, Lee's son and his wife had identical twin baby girls who were delivered months before their due date. One weighed 1 pound and 5 ounces. The governor described watching in "wonder" with the infant connected to "tubes and cords and monitors, fighting for her life," Lee said.
"As I watched little Annie, I was reminded once again that every life is precious," the governor said.
Lawmakers, who have their own ideas on many initiatives, including tax cuts and tax holidays, will spend the next several months fleshing out their ideas and negotiating with Lee on the final budget and accompanying legislation.
Contact Andy Sher at asher@timesfreepress.com or 615-255-0550. Follow him on Twitter @AndySher1.