The final audit and report on Hamilton County Schools facilities recommends a three-phase, 10-year plan for remedying the district's facilities needs with a price tag of $891 million.
The final version of the plan presented to the Hamilton County school board on Tuesday night has few changes from the most recent update presented in January, but some of those changes are key.
Chattanooga School for the Liberal Arts (CSLA) still does not have a determined home and now neither does Chattanooga High Center for Creative Arts (CCA).
Lookout Mountain Elementary School would remain open and be renovated under the plan, and it potentially would be added to a growing list of open-enrollment schools in the county.
Chattanooga School for the Arts and Sciences (CSAS) would move to a renovated or new building on the current Brainerd High School site. Brainerd would move into a vacated Dalewood Middle School site in a return to the first iteration of the plan.
Over the course of the three phases (consultants refer to two projects currently underway as "Phase Zero"), 11 new schools would be built, 33 would be renovated or receive additions, nine school sites would be closed and four schools would move to new locations.
Mike Raisor, senior vice president of MGT's Education Solutions Group, told the school board Tuesday that each phase alone could be considered a district's strategic facilities plan because of the size and the scope of the projects.
(Search by school: What does the final Hamilton County facilities report recommend for your school?)
Photo Gallery
Final Hamilton County school facilities report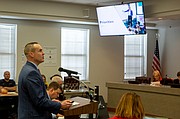 Phase one would cost nearly $378 million and include merging DuPont, Rivermont and Alpine Crest elementary schools into a new building on the current DuPont Elementary site; moving both Normal Park's upper and lower schools into a renovated CCA building; moving CCA downtown; building a new elementary school on CSLA's site and combining Dalewood Middle and Orchard Knob Middle into a new school on Orchard Knob Middle's site.
Phase two would cost at least $260 million and include renovating 15 schools, building a new Brainerd High School on the current Dalewood Middle School site and repurposing the existing Brainerd High site to house CSAS with increased student capacity.
Phase three, the final phase, is projected to cost about $240 million and would repurpose Barger Academy of Fine Arts into a new career and technical education center; build a new elementary school in Apison; close Soddy-Daisy Middle School and send kids to a renovated Daisy Elementary site; as well as renovate nearly a dozen other schools.
But with an $891 million price tag, which would likely increase over the course of a decade, school district officials say it's really the community's problem. And something needs to be done.
"I don't want to call it a crisis, but we are at a tipping point in our facilities situation," said Hamilton County Schools Superintendent Bryan Johnson during a meeting with Times Free Press reporters and editors Tuesday. "The only thing we are concerned with in regards to this is getting our children in great learning environments. That is the goal that we have set."
The average school building in the Hamilton County school district is 40 years old, Johnson said. And historically the school district has budgeted only about $3 million a year for deferred maintenance.
From buildings with significant structural concerns to crowded, over-capacity schools and schools without the necessary components to support new technology, the district faces $1.36 billion in deferred maintenance.
Raisor said the state of Hamilton County's public schools isn't sustainable.
"The first thing that is driving this is it's an unsustainable situation," he said. "There has to be action taken and our recommendations are going to be how you go about accomplishing that, how you go about taking action."
Document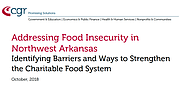 Last July, a preliminary report from MGT was presented to the school board and Hamilton County commissioners. The report found that about 30% of the district's schools were considered "poor" or "unsatisfactory," based on MGT's rating system.
MGT rated schools on a scale of 1 to 100 based on four factors: the building's physical condition, technology readiness, the site or land overall and its suitability for the education programs it houses.
Eleven of those poor or unsatisfactory schools were originally recommended to be closed. Only about 40% of the district's 74 schools were considered "good" or "excellent," with most of those being more recently built elementary schools.
The district's director of facilities, Justin Witt, called the current maintenance problems in many schools "a ticking time bomb."
Some of the district's oldest schools, such as CSLA and Tyner Middle and High schools, should have been replaced long ago, Raisor said.
School environments can be a significant factor in student success, district officials said. Though peeling paint, an unreliable boiler or cold hallways might not seem like they would have a huge impact on student learning and achievement, Johnson and Chief Operations Officer Justin Robertson say the opposite is true.
When operations don't go according to plan, like a bus arriving late or a roof leaking or a cafeteria being understaffed, it can be distracting, Robertson said. Such distractions can negatively affect administrators' ability to run a school, teacher morale and students' ability to learn.
The final report's recommendations come after two rounds of community meetings, including several contentious meetings in early December, two surveys, feedback from school board members and elected officials and several focus groups with targeted audiences.
"The plan we've put together is about providing 21st century learning environments, safe and secure places, high-quality learning environments," Raisor told the school board Tuesday. "And we want to present you a plan that is attainable. It's going to be a heavy lift, but it's achievable."
These final recommendations come after more than a year of work by MGT Consulting Group, the external contractor hired by the school board in December 2018 to assess and review the district's facilities and estimated growth and capacity of the county's 74 schools.
Community members, especially those whose schools are under threat of closing or moving, have been particularly vocal - including the parents of students who attend three of the district's top performing magnet schools, CCA, CSLA and CSAS, and families in the city's urban core that are worried about losing their neighborhood schools.
But school board members had little to say about the report at its public meeting Tuesday night.
Board member Steve Highlander, of District 9, questioned Raisor about a realistic time frame for such a plan and board chairman Joe Wingate, of District 7, thanked MGT for its work.
Board member Rhonda Thurman, of District 1, emphasized that the plan wasn't final.
"I just want to be sure that everyone understands that this is just a 10-year plan, that we haven't really had a chance to have any dialogue here with the board at all. There's nothing final about this at all," Thurman said, without providing additional comments.
Board member Tucker McClendon, of District 8, did present a draft proposal of what he would like to see moving forward.
"I'd like the board to move in that direction faster," McClendon said. His plan includes hosting three community meetings by early April to gather more input, collaborating with county commissioners and discussing a final strategy during a full-day retreat in mid-April.
McClendon hopes to have progress to show the community in the next four to five months, and though Wingate said next steps were "in the works," board member Jenny Hill, of District 6, said she was unsure what might be next.
Hill proposed her own plan at the board's annual retreat last December that would include forming a community panel and taking up to a year to study the district's options, but she said she was worried about community fatigue and morale. Hill said she wasn't sure if the community would rally around such a project after last year's budget push.
"I would like my students to have schools that don't have leaking roofs. I would like for students at Soddy-Daisy High School not to have a school that's infested with cockroaches. I would like my students at CCA to not have panels falling off the walls while they are practicing," Hill said. "I would like my schools to be handicapped accessible. I would like for my schools, every single one of them, and every single one of ourselves, to be safe from intruders.
"And I think as we contemplate the responsibility of how we move forward in the next 10 and 20 years with our buildings, that we don't get lost in the weeds of the individual phone calls and the individual smaller needs, so we can take a big, tall look at the global reality of what we face with our facilities in Hamilton County," Hill continued.
Board members Kathy Lennon and Tiffanie Robinson were not in attendance.
Ultimately, it is the community that Johnson and many on the team said is needed to help figure out how to fund MGT's recommendations.
"This conversation outdates me and it will outlive me. This is a challenge that's bigger than any of us here," Johnson told the Times Free Press. "It's going to take community support and elected officials seeing the need, and it's going to take us really banding together and getting it done."
No county commissioners attended Tuesday night's meeting, leaving a row reserved for them empty, but Hamilton County Mayor Jim Coppinger was there.
After the meeting, Coppinger said the final report was the last piece of information that many commissioners said they needed during last year's budget cycle. He noted that the costs have not been a surprise and, because they are capital costs, the commission needs to be part of the dialogue.
As for his budget this year, Coppinger said facilities and infrastructure would be discussed but decisions on how to fund the plan this year would be premature.
"I'm sure there's going to be some conversation about it, but it will probably be premature," he told the Times Free Press. "It's when you really start into a phase one, two, or three that that happens. I don't think it's realistic to think we can do it in 10 years."
Contact Meghan Mangrum at mmangrum@timesfreepress.com or 423-757-6592. Follow her on Twitter @memangrum.