Helping prepare and deliver student meals, conducting inventory in local schools, attending training they might not usually have time - these are just some of the options that Hamilton County Schools officials have developed for ensuring its classified and hourly staff continued to get paid while schools are closed amid the coronavirus crisis.
Waves of layoffs have already begun to hit businesses across the Chattanooga region and the country - the Tennessee Aquarium laid off more than 100 part-time employees Thursday, city of Chattanooga Mayor Andy Berke ordered bars and restaurants to shut down dine-in service and even Delta grounded half its fleet, forcing 10,000 employees to take unpaid lead.
But the Hamilton County school board approved emergency operations expenditures during a meeting Thursday to ensure that all of the district's employees, in addition to teachers who are conducting distance learning, will continue to be paid while schools are closed.
"We have several employees obviously, like classified employees, who are not able to complete their regular duties like they would when school is open," said Brent Goldberg, chief business officer, during Thursday's meeting. "We want to make sure we can pay our employees the rest of this fiscal year and as long a schools are closed."
Certified staff, including most teachers, are salaried employees and many are still working, such as conducting online learning during the closures - but school age child care employees, school nutrition employees and other part-time employees might be left unable to perform their usual job functions right now, Goldberg said.
Document
"We do have opportunities planned for all these employees to help with different activities that they don't normally do, such as training opportunities that we can provide to classified employees who may not have time for those opportunities during the regular year," Goldberg said. "This will allow us to continue pay these employees and they would still be on duty and still be at the direction of their supervisor to perform tasks as asked."
Starting on Monday, March 23, the district will change how it currently serves student meals in lieu of the school closures. Next week, bus drivers, staff and volunteers will distribute meals along elementary school bus routes on Mondays, Wednesdays and Fridays.
Bus drivers employed by First Student Inc. - the district's transportation contractor - will have the opportunity to continue working by driving these route - but will only be paid for 5.5 hours, three times a week, according to an email sent to First Student employees and obtained by the Times Free Press.
School board members and Chief Operations Officer Justin Robertson said it was vital to retain not just bus drivers, but other essential employees during this time because they'll be needed when school resumes.
Photo Gallery
Pig Party 2/23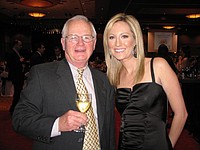 "Many people in these economic times are going to be hurting financially," said board member Steve Highlander, of District 9. "These people re essential to run the school system. These people are essential to meet the needs of the children -whether it's an interpreter or a [paraprofessional], we we have got to do this."
District officials pledged that no employee who is considered at high-risk for COVID-19 will be assigned duties that will compromise them and any employee who is unable to work due to legitimate health considerations will be accommodated per state and federal law, as well as board policy, according to a memo.
The district is also still working with its substitute teacher provider, ESS Substitute Staffing, to find ways to retain substitutes and still offer them roles as well as with its independent contracted bus drivers.
Contact Meghan Mangrum at mmangrum@timesfreepress.com or 423-757-6592. Follow her on Twitter @memangrum.