State House candidate DeAngelo Jelks has resigned as vice chairman of the Hamilton County Democratic Party after being accused of raping a woman during his campaign.
Jelks, 40, is a captain in the U.S. Army Reserve, a married father of two and the Democratic nominee vying to represent northern and eastern parts of Hamilton County in the state House of Representatives.
Jelks is seeking to fill the District 29 seat left by the late Rep. Mike Carter, R-Ooltewah, who died early in the summer.
On Sunday, two days before the special election, a rape report was filed naming Jelks as the suspect, according to the Chattanooga Police Department. A spokesperson said a special victims unit investigator has been assigned to the case.
Further details about the case and the report filed Sunday can't be shared with the public until the investigation is completed, department spokesperson Elisa Myzal said.
Jelks did not respond to messages during the day on Monday, then declined comment at the front door of his Ooltewah home in the evening.
Chattanooga Councilwoman Demetrus Coonrod said the alleged victim contacted her last week and told her story.
Document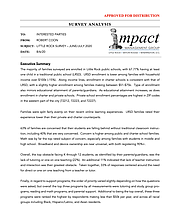 According to Coonrod, she did not previously know the woman who reached out Wednesday and said Jelks had raped her in the past few weeks of the campaign.
After meeting with Coonrod, the accuser - a woman who had worked with Jelks during his campaign - went to the Chattanooga Police Department to file a complaint, Coonrod said.
"I told her the only real way we can do anything is if she comes forward and goes to the police," Coonrod told the Times Free Press. "So she went Sunday and met with a detective at the Family Justice Center and got a DNA swab."
According to Coonrod, the woman also handed over evidence from the alleged attack when she filed the report.
Coonrod, a victim of sexual assault and domestic violence known to advocate for women, said she felt it was her responsibility to help the alleged victim.
"This is a serious allegation. And we're not going to play around with it, you know, and we shouldn't make women feel like that they can't come forward with information and we shouldn't be prejudging the intentions behind it," Coonrod said. "And we shouldn't just assume he's guilty either, but we have to take it seriously and we have to investigate it, regardless of someone's party or color or whatever.
"We have to do due diligence."
In addition to convincing the alleged victim to file a report, Coonrod sent a release to media Sunday, referring without specifics to accusations against an "up-and-coming" leader in the party and calling for her contemporaries to "believe women."
In the statement, she criticized the party for what she perceived as a lack of action and invoked the values of the #MeToo movement, which has provoked investigations and justice against men accused of sexual misconduct since its 2017 inception.
"This year, powerful male politicians across the nation have fallen from grace as a consequence of their past indiscretions coming to light. Since the start of the Me-Too Movement, senators, congressmen, and other elected officials have been publicly held to account by the voices of women and those who support them. Nevertheless, this pattern of patriarchal, dominant behavior is not just limited to high offices - it is happening in our own backyard," her statement said.
On Monday, Coonrod confirmed to the Times Free Press that the statement was about the situation with Jelks, which she said she addressed with the candidate and with Hamilton County Democratic Party Chairman Rodney Strong last week.
"I felt like, you know ... he [Jelks] needed to step down, at least until there's a proper investigation around it," Coonrod said Monday. "Because if there was going to be a police report or he was guilty or got arrested, he would be acting as vice chair when it happened.
"I felt the party needed to take this seriously from the moment we heard about this."
On Monday, Strong told the Times Free Press that Jelks had texted his resignation from his position as vice chairman Sunday, the day the report was filed.
Strong said he heard about the allegations from Coonrod on Friday, then told Jelks about them, and Jelks resigned Sunday.
Strong said the party had not been made aware of the complaint in enough time to take action of its own before Jelks resigned.
"There is a protocol. If he had not chosen to resign, within our bylaws, there's a process where you can have any officer or executive committee member removed," Strong said. "It requires a 20-day notice and as a special setting of a business meeting for that purpose. And so that part of the process had not even had time to kick in yet."
A new vice chairman will be elected at a later date, Strong said.
Asked if the party was still backing Jelks in his election, Strong said the group had not had any discussion yet.
"That's something I really can't comment on. There has not been time to make - you know I can't arbitrarily say one way or the other," Strong said. "The timing is such that we have not reached that point to make a decision about that."
Some former supporters distanced themselves from Jelks over the weekend.
Karley Dodson - co-founder of Volunteer Progressive Services, a group formerly helping Jelks with campaign services - shared in a Facebook post over the weekend that the group had severed ties with Jelks over the incident, according to a screen capture obtained by the Times Free Press.
"We want to echo earlier sentiments of regret over the special election in District 29. At 3pm Friday, we were informed of recent allegations of sexual misconduct pertaining to our client. We then immediately ceased campaign services and operations, and we are no longer affiliated with this candidate or campaign," Dodson wrote. "We want to sincerely apologize to anyone impacted by this news. This topic is highly sensitive and impacts everyone in different ways. We at VPS are taking time to process and regroup after this incident as we plan to continue fighting for what's right."
(READ MORE: State House candidate elected Hamilton County Democratic Party vice chair)
Contact Sarah Grace Taylor at staylor@timesfreepress.com or 423-757-6416. Follow her on Twitter @_sarahgtaylor.